Last updated on March 17, 2010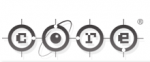 March 15, 2010
4:52 pm: This is pretty much breaking news right now, here's what my source in Toronto tells me: "C.O.R.E. digital pictures just kicked everyone out and locked the doors. They are in receivership". Aparently the staff was escorted out today.
That's all I know so far, if anyone has info to share, contact me at mv@canadiananimationresources.ca
5:10 pm: Word I'm getting is, unfortunately, the same sad old story. Apparently the entire staff was pulled into a boardroom at around 3pm today and told the bad news, they were then escorted from the building. It doesn't sound like it was an issue of no work, but rather, poor management. RBC is rumoured to have pulld the plug on some financing, which sems to have been enough to kill the business. In what is also, sadly, typical fashion in our industry, the now-former employees are owed money.
I'm inviting the Principals at CORE to comment. If anyone knows Bob Munroe, pass on the invite.
Update, 6:15 pm: Correction: Employees were NOT escorted out.
I've just received an email from one of those affected by today's news, here's what they had to say:
I don't want to get into too far details as I am not sure what information is allowed to be released. All I can say is that employees were not escorted out but were asked to take their personal belongings and leave the building after the meeting. Obviously no one immediately left as everyone was saying their good-byes. The information provided on the website is fairly accurate. A meeting was called around 3pm to notify employees of the unfortunate news. As I've previously stated, I will not go into details of the reasons but Dalton McGuinty and the Liberal Government played a massive role into the collapse of CORE. It is fact that RBC played a role but let's just say RBC was the company's last hope into salvaging the company. Obviously, you know how that turned out.
It is an unfortunate event and I'm very saddened by this. I personally was a contract employee and was a not a full-timer. I express my deepest sympathies for those full-timers and for those who have families to provide for. Can you please keep my ID anonymous as I only wanted to provide facts but not too many details.
All I have now to say is,
F–k Dalton McGuinty and the Liberal Government.
I'll continue to pass on info as I get it.
UPDATE: 10:05 pm
Not much in the way of new information.
My source has told me that this really did take the staff by surprise. They've all been working hard on Nickelodeon's Planet Sheen. There have been rumours of a Marvin the Martian movie coming up on the horizon, supported by visits from WB staffers. Friday was payday, and no one's been paid. Approximately 150 people are out of work, and their most recent work, and for some, their best, is unavailable for their demo reels.
Thank you to all who have chimed in with comments and well-wishes for the laid off crew. The best I've heard so far was from a colleague on Facebook who suggested we put our energies into finding new jobs for these folks. Yes, there are jobs out there. I posted a number of them last week and will continue to post as many as I can find. To any potential employers, send me your info and I'll do my best to get it posted promptly.
We'll have to wait, I guess, to hear from the people in the know. A press release is customary in these circumstances, if there's anyone left to issue it. I'm going to assume that the principals of CORE were indeed doing what they could to keep things going, right up to the last minute. Sadly, that's why these things come as a big surprise. Management usually has the best of intentions, it's not often that people who get into this business relish shuttering their life's work. But they often don't put enough faith in their staff. Like well-meaning parents, they try to protect us from the truth, the end result being just this, crew getting blindsided and owed money.
The one piece of advice I'll offer to whoever may still be able to act at CORE is that you please bust your asses to file your former employees' ROE's. You have about 5 days to do so. If you can't pay them what you owe them, and this is the reality, at least leave them able to file for their unemployment insurance. That's the stand-up thing to do.
Once again, if anyone has any real information to pass on, please do so.
Good luck everyone.
mv@canadiananimationresources.ca
UPDATE, March 17, 2010, 3:25pm: A number of other news outlets are linking directly to this post for continued coverage of the CORE closure.  There has been new information over the last two days, including word from a rather high up Toronto source stating that the McGuinty Liberals were prepared to bail out CORE, but had to refuse after further scrutiny of the company.  I also have a more in depth account of the original meeting on Monday that Bob Munroe had with the CORE staffers that offers some insight into why my original source felt such animosity towards the provincial government.  The foolow up posts can be found here and here.  I urge you all to read them before further commentary.
Thanks,
m