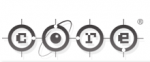 March 17, 2010
9:30 am: A source out of Toronto provided me with some information this morning.
The problem, inarguably, is that CORE was in debt, pehaps as high as 2 million in debt. According to my source, management had worked out an agreeement with the province to bail them out, basically step in and help them clear the debt. So it should be noted that the McGuinty Liberals stepped up and were prepared to help out. But, when it finally came down to act, the government looked at how the company was being managed and declined the deal.
Those are the facts as they've been presented to me from what I believe to be a reliable source.
m
UPDATE, 11:05 am: In somewhat related note, CORE co-founder William Shatner (yes) exhibited terrible timing in announcing his newest venture, the very day CORE shuttered. Here's the description (via metro.co.uk):
Amusingly titled MyOuterSpace.com, the science fiction-focused site describes itself as 'a Sci Fi Social Network for those with a passion for the arts'. The site seems to be a combination of a job-hunting network and an entertainment production house, all channelled through a metaphor stretched some way beyond breaking point.
The site is aimed at creative people with a range of skill sets, who will be able to become 'citizens' of one of six 'Planets' that matches their talents – including graphic design, writing, acting, music, games development and film and TV production.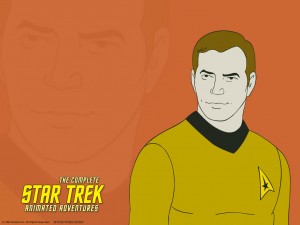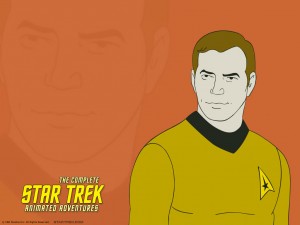 Although I'm sure we can chalk this up to an unfortunate coincidence, launching a social networking site that offers a job-hunting network to creative professionals the same day you let go close to 150 of them could be considered a dick move. Now before everybody jumps all over me or the Shat, his involvement in CORE Digital in recent years is unclear.
UPDATE, 2:10 pm: Other news sources are carrying the story(Kidscreen, Playback, AWN, Animation Magazine). I've been looking to see if there's new information, but there doesn't appear to be anything that hasn't been covered here. Bob Munroe remains unavailable for comment, nor has any official statement form CORE emerged.
I've had a source provide me with a more detailed account of the meeting that Bob Munroe had with CORE employees on Monday. Here is their recollection of the event:
I do not remember Ron mentioning anything about a digital media tax
credit but it could have went through one ear and out the other as
he mentioned it because frankly, I was trying to digest everything
they were saying. I was so shocked about what was happening. All I
can recollect are these points:
The government decided to bail on funding CORE on Thursday, March
11th 2010. Can't remember if this was a tax credit or not but Ron
did mention they were in talks with the Government and Dalton
Mcguinty himself for the last 2 months. Financially, the company was
in deep water and was relying on the funding from the government.
It's hard to doubt that a tax incentive was in place previously.
Bob, who was very emotional at the time, began to state how the
government was very willing to provide funding for other companies
such as Starz, who are an american company. He also mentioned
Ubisoft and how the government was more than willing to help bring
them in and start a studio in Toronto (I don't know if this is true
or not but it was stated). The message, I believe, he was trying to
portray was that the Government would rather fund the likes of
American based companies rather than the Canadian companies. From my knowledge, Starz was given 25M to create jobs in Ontario so despite
the 25M funding for an American company, it was still in the best
interest for Canadian artists.
They then stated that they provided RBC with a plan that they
thought would work out financially. However, on March 15th, they
called CORE to deny their final proposal. At 3pm of that same day,
the meeting was called to give the unfortunate news.
Ron kindly asked everyone to leave the building after the meeting
was over. No one was escorted out of the building, as some have
suggested. We all left on our own will. Everyone said their goodbyes
to each other as I collected as many of my colleague's emails as I
could so we can keep each other up to date. In the blink of an eye,
CORE was no longer.
The atmosphere in the meeting room before they began talking was
ever so cheerful. Everyone was conversing and laughing with each
other. It's amazing how in one second, the atmosphere changed so
abruptly. From hearing laughs to hearing sniffles and even some
crying, it's unbelievable. It felt like I was in a movie and it
wasn't reality.
To this day, I am still trying to understand what happened. It
hasn't sunk in yet.
Many are faced with the blame and I have no right to say who to
point fingers at. It is unfortunate what has happened and I express
my sympathies for those with families. Hopefully, other companies
can learn from this incident and protect their company and their
employees.
If any of you have anything to add, please contact me at mv@canadiananimationresources.ca
And please, we'd love to hear form Bob Munroe himself and any of the higher ups in an effort to present the whole story here.
More coverage: Cameron Archer offers ome opinion and questions over at URBMN, and Variety presents a very thorough overview of the week's events, including the Cookie Jar layoffs.  CBC is getting in on the act as well, I spoke with a reporter today  from CBC Toronto Radio One 99.1 fm.  They're going to cover the story tomorrow around 9 am.  FOr those outside the Toronto  area, you can catch it online as it streams live: http://radiostreams.cbc.ca/cbc-cbcr1tor-32.m3u I'm going to be on the road to Toronto at that time, so if anyone wants to tell me  how they treat the story, I'm all ears.
m