Last updated on April 23, 2010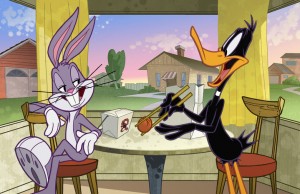 Over on Cartoon Brew, Amid posted a still frame from the new Looney Tunes show that was designed by Ottawa's own Jessica Borutski.  Well, as expected, the comments lit up with fear and horror.  You can read all about it here.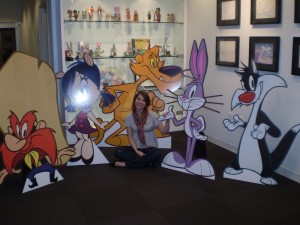 (Editor's note: Jess is an amazing designer and one of our top talents, the reaction on Cartoon Brew is typical and not unexpected.  With characters of this iconic stature, any attempt to update or alter them is seen by a very vocal contingent as pretty much blasphemy.  This is the internet, so we get to hear all about it)
Jess herself posted about the experience handling these iconic characters over on her blog.  Here's that link.