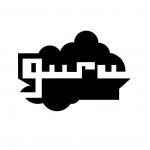 This came in last week from guru studio in Toronto, pretty cool.

My Green Box from guru studio on Vimeo.
Here's the press release that came with it:
Guru's low-fi animation produces high-impact self-harm prevention PSA
Toronto, March 31, 2010 – "My Green Box" a public service announcement (PSA) that celebrates the golden age of arcade graphics sends a message of hope to teens.
Celebrating its 10th year as an animation industry leader, Toronto based Guru Studio (gurustudio.com) worked with London Director Mirrorshade (mirrorshade.tv) to produce a gripping PSA for DDB NY and the Ad Council.

The "My Green Box" is a short one minute film based on a true short reflection written for Reachout.com, an online resource that encourages teenagers to take control of their mental health to lead happier lives.
"Depression affects many artists, but it can also be fuel to the creative process," says Guru Creative Director and President Frank Falcone.
"We felt the positivity Guru likes to bring to all of its work was the perfect fit for a project like this, and we were thrilled at the opportunity to work with Mina Song".
U.K. Director/Animator Mina Song at Mirrorshade (Mirrorshade.tv) combined digital screen graphic design with animation to create a very personal hand crafted film. The playful pixel art graphics paints a vivid interpretation of the true story of one teen's secret survival kit – her green box.
The short clip's low-fi look is reminiscent of 1980's video games, but its delivery and message pack a modern punch.
"I hope the film helps people look at their problems in a new light and inspires them to do something that changes their situation," says Mina Song, Mirroshade's director. "The animated series of phone icon style graphics was to me the perfect medium to reflect the value of our personal connections."
The teen's tale comes alive in a way her peers can relate to, sparked by an urgent cell phone message.
A pixilated protagonist confides her plan of action when the urge to self-harm arises: she sits on her bed with nothing in reach but her green box and its treasures to occupy her.
The PSA's call to action is simple. Youth can take control of their mental health by making their own safety boxes, or by going online to learn how others have coped with mental-health challenges.
Falcone attributes the PSA's effectiveness to the expert collaboration and shared values of the team it took to produce it.
With support from MTV.com guru created the PSA in partnership with DDB New York and the Ad Council for the Inspire USA Foundation (www.inspireusafoundation.org), a California-based non-profit organization focusing on mental health promotion and self-harm prevention.
"At the centre of any successful bit of animated communication is heart and intent," Falcone says. "The key to our success was a partnership of mutual creative respect and matching sensibilities."
About Guru Studio:
Guru Studio, celebrating its 10th anniversary was founded in 2000 with a mandate to create the best and most innovative character animated entertainment. The company has recently undergone a dynamic period of growth and creative evolution and has most recently emerged as an independent entertainment company specializing in the development, animation + design of commercialized promotional content, serial productions and features for television, film and other screen based media. Guru has also embarked on the creation of short films, including YEAR of the POLYGON, PANOPTICOM and HAZED. These shorts have been showcased at festivals such as the Pictoplasma Character Design + Animation Festival in Berlin and the Ottawa International Animation Festival. Their most recent release HAZED by Matt Hammill has been accepted at over 15 international film festivals.
Guru works with brands, advertising agencies, broadcasters, producers and development companies and maintains an impressive roster of international clients such as DDB NY, Ogilvy and Mather, Draft FCB Chicago, Leo Burnett London, Kraft Foods Inc., Proctor & Gamble, Tropicana, Kellogg's, YTV, Teletoon, Cartoon Network, Hallmark Entertainment, Corus/Nelvana, Family Channel and Nick Jr.
To view our reels visit www.gurustudio.com