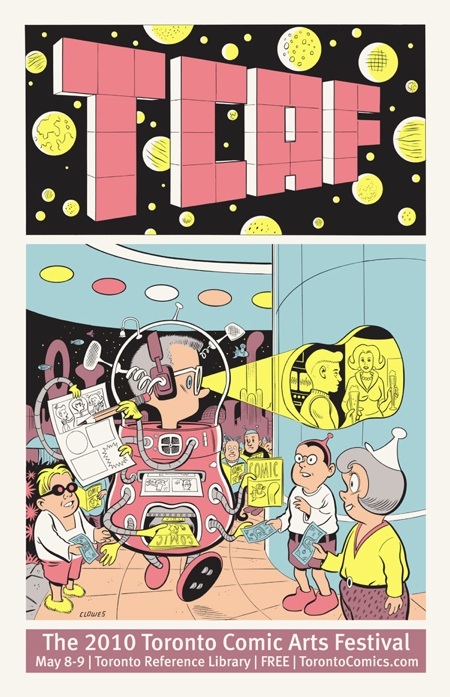 Wish I were going.  And yes, not exactly animation.  But this weekend is the 2010 edition of the Toronto Comic Arts Festival.  If you're going to be in the area, it's an amazing event.
My pal Troy Little is going to be there.  He's an animation/comix guy, one of the co-creators of Angora Napkin, and an Eisner-Award nominee.
The list of exhibitors is amazing, including personal favourites Marc Bell, Roger Langdridge, Amy Lockhart, Dan Clowes, Paul Pope, Jay Stephens, and Michael Cho.
A lot of these guys have animation cred, so it counts.
m