Last updated on May 12, 2010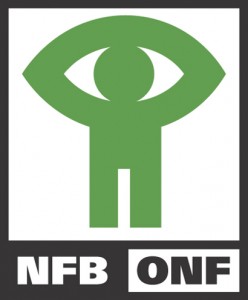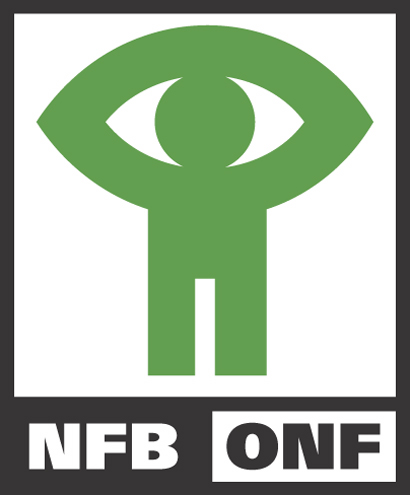 FIVE NFB ANIMATIONS PRESENTED AT THE WORLDWIDE SHORT FILM FESTIVAL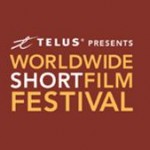 Toronto, May 11, 2010 – The National Film Board of Canada returns to the Worldwide Short Film Festival (June 1 to 6, 2010) with five animated shorts films, including the world premiere of Theodore Ushev's latest film about enigmatic filmmaker Arthur Lipsett.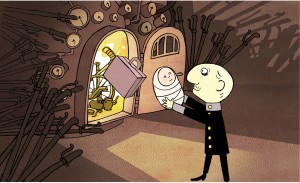 NFB selections
Opening Gala: Cordell Barker's award-winning animation, Runaway, kicks off this year's festival in a screening of the world's most celebrated films. A prize winner at the 2009 Cannes Film Festival and 2010 Genie winner for Best Animation Film, Runaway sees the world as a driverless train thundering recklessly over bumpy tracks. The film's hilarious plunge toward chaos is enhanced by music from composer Benoît Charest (The Triplets of Belleville).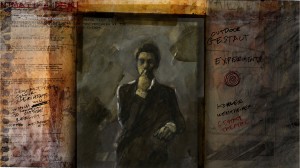 Official Selection: Making its world premiere is Theodore Ushev's Lipsett's Diaries, an animated journey into the tormented life of the brilliant filmmaker Arthur Lipsett, from the loneliness of his childhood to his suicide at age 49. The Man Who Slept (Sacrebleu Productions/Unité Centrale/NFB) by Inés Sedan follows a young woman who shares her life with a sleeping ghost. She lives in denial of a loss that has left her all alone. This vibrantly textured animated film is a work about resilience: a journey to night's end that culminates in an awakening.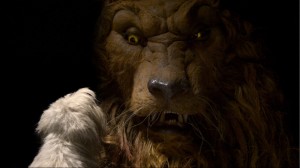 Special Program: Chris Lavis and Maciek Szczerbowski, creators of the Oscar-nominated short Madame Tutli-Putli, return with the live-action/animated adaptation of Higglety Pigglety Pop! or There Must Be More to Life ((NFB in association with Warner Home Video) based on the book by Maurice Sendak. Produced by Spike Jonze, Vincent Landay and Marcy Page, and featuring the voices of Meryl Streep and Forest Whitaker, Higglety Pigglety Pop! or There Must Be More to Life follows Jennie and her surreal, suspenseful and unexpectedly moving journey to gain new experiences and realize her dream of becoming the star of the World Mother Goose Theatre. Andrea Dorfman's Flawed is an elegantly animated illustration of how the personal can have universal resonance. Less about whether girl can get along with boy than whether girl can accept her imperfect self, Flawed celebrates at once the birth of love and the film itself.
Canadian Film Centre's Worldwide Short Film Festival is the leading venue for the exhibition and promotion of short film in North America and is one of the premier short film festivals in the world.
About the National Film Board of Canada
Canada's public film producer and distributor, the National Film Board of Canada creates social-issue documentaries, auteur animation, alternative drama and digital content that provide the world with a unique Canadian perspective. The NFB is expanding the vocabulary of 21st-century cinema and breaking new ground in form and content through community filmmaking projects, cross-platform media, programs for emerging filmmakers, stereoscopic animation – and more. It works in collaboration with creative filmmakers, digital media creators and co-producers in every region of Canada, with Aboriginal and culturally diverse communities, as well as partners around the world. Since the NFB's founding in 1939, it has created over 13,000 productions and won over 5,000 awards, including 12 Oscars and more than 90 Genies. The NFB's new website features over 1,400 productions online, and its iPhone app has become one of the most popular and talked about downloads. Visit NFB.ca today and start watching.