CORE Digital, assets auction TOMORROW! preview today, Toronto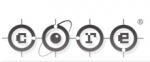 Today's day one of the CORE auction.  AS of 10 am this morning, the assets of CORE Digital are available for preview for tomorrow's auction.  I posted a few weeks ago about this, but consider this your reminder.
More info can be found through Hilco Asset Sales Canada, for more info contact fguida@hilcocanada.com, or call 416-252-1955
Here's the link.
The sale is at 461 King St. West, Toronto (@ Spadina)
Looks like they're selling everything:
Massive IBM Xeon/Blue Arc Titan/Apple Servers & Net App Storage Disc Arrays
Routers
Hubs
Network Switches
Racks & UPS Units
(125) Mac/Apple PowerBooks & G5/4 Computers
(200) HP/IBM Xeon Desktops (loaded)
(75) Wacom LCD Tablets
Software
Accessories
(400) Monitors
100's of Desks & Workstations
Filing Cabinets
Video/Editing
Audio Visual
Security System
Cafeteria
Executive Suites
Plus Much More
The sale is at 461 King St. West, Toronto (@ Spadina)