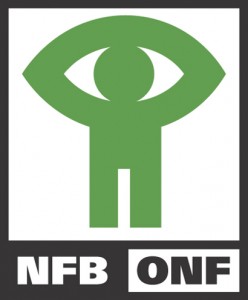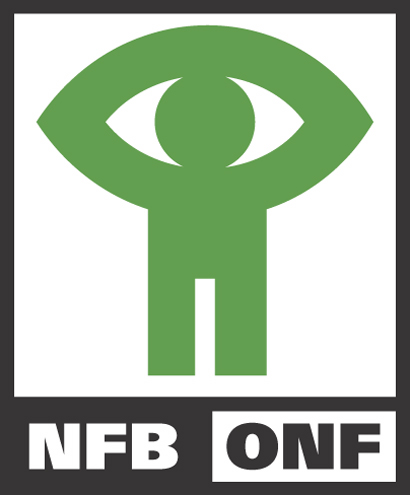 NFB Makes a Strong Showing at Zagreb and Annecy
National Film Board of Canada continues to lead in auteur animation
Montreal, June 1, 2010 — The National Film Board of Canada (NFB) kicks off the season of animation events in style with a strong presence at two prestigious festivals in Annecy and Zagreb. Three highly anticipated films will have their world premieres at Animafest, which runs from June 1 to 6 in Zagreb, Croatia: Theodore Ushev's Lipsett Diaries, Claude Cloutier's The Trenches and Marie-Hélène Turcotte's The Formation of Clouds.
NFB in Zagreb
Founded in 1972, Animafest Zagreb is one of the largest animation events in the world. Six NFB films are in competition this year. In the short film category, joining Lipsett Diaries and The Trenches are Chris Landreth's The Spine and Georges Schwizgebel's Retouches (co-produced with Swiss Studio GDS). Land of the Heads by Claude Barras and Cédric Louis, an NFB/Helium Films (Switzerland) co-production, and Jean-François Lévesque's The Necktie are in the Children Competition. In the Grand Panorama Competition, The Formation of Clouds will be joined by Karl Lemieux's Mamori, Theodore Ushev's Drux Flux and Bruce Alcock's Vive la Rose (co-produced with Canadian company Global Mechanic). Animafest will also pay tribute to Jacques Drouin in its Masters of Animation program.
NFB in Annecy
Celebrating its 50th anniversary this year, the Annecy International Animated Film Festival takes place from June 7 to 12. The oldest event of its kind, dubbed the Cannes of Animation by those in the know, Annecy 2010 will present Lipsett Diaries in official competition in the short film category; The Trenches and Au pays des têtes (Land of the Heads) screening out of competition; and Le printemps de Mélie (Molly in Springtime), directed by Pierre-Luc Granjon and co-produced with French company Folimage, in competition in the TV specials category. No fewer than 18 other NFB films will also screen in various programs in honour of the festival's anniversary. Among these are Jacques Drouin en relief (Jacques Drouin in Relief), Guillaume Fortin's documentary homage to the Canadian pinscreen master, and Inés Sedan's The Man Who Slept, co-produced with the Montreal-based Unité Centrale and French company Sacrebleu Productions, which recently took the SBS Special Prize at the 8th Unifrance Short Film Award in Cannes.
Lipsett Diaries, directed by Theodore Ushev and produced by Marc Bertrand, takes the form of a diary to chart the tormented life of brilliant filmmaker Arthur Lipsett, from his lonely childhood to his suicide in 1986. Narrated by Xavier Dolan, the film's script is based on a work by Ottawa writer Chris Robinson. Web users can follow Ushev as he blogs live from Zagreb and Annecy.
Directed by Claude Cloutier and produced by Marc Bertrand, The Trenches portrays World War I as seen though the eyes of a terrified young soldier, embroiled in a nightmare of blood and fire. The film marks Cloutier's return after the international success of Sleeping Betty, winner of some 20 awards. Cloutier will be at both Zagreb and Annecy.
The Formation of Clouds is Marie-Hélène Turcotte's first professional film and was produced by Marc Bertrand as part of the Cinéaste recherché(e) competition. A sensitive evocation of burgeoning desire, the film reveals a young filmmaker of extraordinary artistic sensibility. Turcotte will be in Zagreb, where she will share her experience on the NFB's blog.
Monique Simard, Director General of the NFB French Program, and René Chénier, Executive Producer of the Animation and Youth Studio, will be at Annecy to sign a co-production agreement with Argentina, the country honoured by the festival this year. They will also take the opportunity to announce new co-production projects between the NFB and its French partner Folimage as part of the company's Artist-in-Residence program.
About the NFB
Canada's public film producer and distributor, the National Film Board of Canada creates social-issue documentaries, auteur animation, alternative drama and digital content that provide the world with a unique Canadian perspective. The NFB is expanding the vocabulary of 21st-century cinema and breaking new ground in form and content through community filmmaking projects, cross-platform media, programs for emerging filmmakers, stereoscopic animation – and more. It works in collaboration with creative filmmakers, digital media creators and co-producers in every region of Canada, with Aboriginal and culturally diverse communities, as well as partners around the world. Since the NFB's founding in 1939, it has created over 13,000 productions and won over 5,000 awards, including 12 Oscars and more than 90 Genies. The NFB's new website features over 1,600 productions online, and its iPhone app has become one of the most popular and talked about downloads. Visit NFB.ca today and start watching.