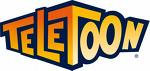 July 16, 2010
Teletoon passed along one of their press releases yesterday with a bunch of Fall scheduling announcements.  Check out the bit in BOLD.
"From kids and young adults to parents and families, we are bringing viewers of all ages more excitement and entertainment through a host of new series and returning comedy and action favourites this fall," said Carole Bonneau, Vice President, Programming, TELETOON Canada inc. "In addition to breaking new ground with productions like Skatoony and My Babysitter's A Vampire we're also bolstering our programming repertoire with a roster of new series, movies and the latest seasons of our hugely popular titles."
The TELETOON lineup from 6 a.m. to 9 p.m. consists of a wide-array of new programming, including the live-action/animation hybrid game show Skatoony, acclaimed reality-show parody Total Drama World Tour, the highly anticipated new series Scooby-Doo! Mystery Incorporated, the return of fan-favourites Star Wars: The Clone Wars and Ben 10: Ultimate Alien and a new season of the hit series Johnny Test among other comedy and action series. Just in time for Halloween, TELETOON is also broadcasting My Babysitter's A Vampire, the network's first live-action feature as well the Canadian premieres of Scooby-Doo! Abracadabra-Doo and Scooby-Doo! Curse Of The Lake Monster.
TELETOON at Night, the network's post-9 p.m. block, boasts a programming slate for young adults looking for a smart and irreverent comedy fix. This fall, the block features two new hilarious series The Dating Guy and Archer along with the unpredictable comedy of the TELETOON At Night Pilot Project and new episodes of the celebrated sketch comedy series Robot Chicken.
For the nostalgic, TELETOON Retro brings back a blast from the past with returning classics such as The Smurfs, ThunderCats, The Flintstones and The Bugs Bunny & Tweety Show.
So there you go, it's official.  The pilots screened during last year's Ottawa International Animation Festival and online last winter on the Teletoon At Night site, will finally air on Teletoon proper.  I'm not sure if they're still really looking at these as potential series, but I'm trying to get some official word from the network on their approach to the properties in question.
As always, I will do my best to be fair in my coverage, and I make it a point to wear my bias on my sleeve.
ANGORA NAPKIN!!!!