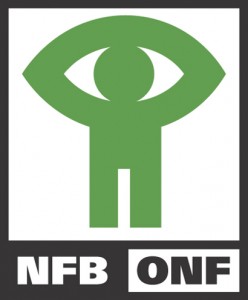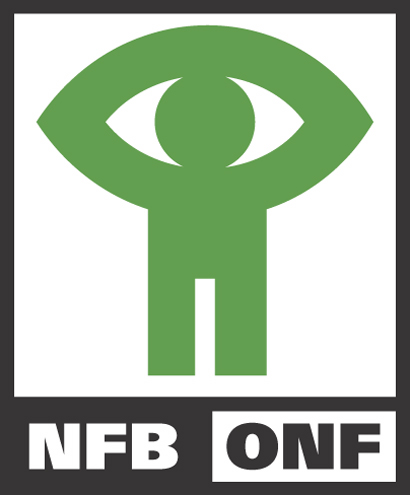 August at the NFB Mediatheque:
Screenings, Workshops and FREE Digital Viewing
Toronto (August 4, 2010) – The National Film Board of Canada (NFB) Mediatheque wraps up its summer season with another month of distinctive programming, including animation workshops for both kids and adults, a night of silly short films, the final two sessions of our popular summer camps and free access to over 5,500 NFB titles on our exclusive digital viewing stations.
Located at 150 John Street in the heart of downtown Toronto, the NFB Mediatheque is a unique entry point into the NFB's 71 years of celebrated filmmaking, open to everyone from families and cinema buffs to Torontonians and tourists alike. Visitors can immerse themselves in Canadian history, arts and culture through the NFB's renowned film collection, and enjoy a wealth of activities that offers something for everyone.
For adults:
Green Screens: Remixing Our World adult animation workshop
August 4 at 7 pm – FREE
Think kids get all the fun? This month, our eco-conscious program features the return of our highly popular animation workshop for adults. Participants will critically address environmental issues by superimposing cut-out images from magazines onto an untouched landscape-remixing the portrayal of our environment and challenging how we think about it. No experience required!
A World of Shorts: Small Films, Big Laughs
In partnership with the Canadian Film Centre Worldwide Short Film Festival
August 18 at 7 pm
Humidity got you down? Beat the heat with our monthly short-film screening program. August features an evening of wild and wacky comedic shorts from around the world-refreshing reels guaranteed to tickle your funny bone and maybe even split your sides! It features Instead of Abracadabra by Sweden's Patrik Eklund and Happiness Is Hate Therapy by Canadian talent Brett Blackwell.
For families:
Weekend Animation Workshops and Screenings
Every Saturday until August 28
10:30 am – 12 pm: Can't Sit Still workshop for kids ages 3 to 5
12:30 pm – 2:30 pm: Animate This! workshop for kids ages 6 to 13
12 pm – 12:30 pm: FREE family animation screenings
Each week we highlight a different theme, animation technique and screening program, so you're guaranteed a brand-new experience every time! From 3-D clay to pixilation and paper cut-outs, there's always something to discover.
What's Your Tomorrow? animation camps
Week-long sessions ending August 20, 9 am – 4:30 pm
These dynamic, hands-on themed classes offer kids ages 8 to 16 the unique opportunity to explore their creativity and learn stop-motion animation techniques. Brainstorming in teams, they bring their visions of the future to life in their own original films for a big-screen premiere at the NFB Cinema.
August 9 to 13: Session 4 (ages 10 to 13)
August 16 to 20: Session 5 (advanced camp: ages 12 to 16)
FREE On-Demand Digital Viewing
Escape the heat and grab a seat in one of our digital viewing stations for access to over 5,500 NFB documentary and animation titles in English and French, now free all year round! Available films include new releases like Waterlife and The Necktie, award winners The Danish Poet and Ryan, the festival hit Manufactured Landscapes and all-time favourites Canada Vignettes: Log Driver's Waltz, The Sweater and The Cat Came Back.
About the NFB
Canada's public film producer and distributor, the National Film Board of Canada creates social-issue documentaries, auteur animation, alternative drama and digital content that provide the world with a unique Canadian perspective. The NFB is expanding the vocabulary of 21st-century cinema and breaking new ground in form and content through community filmmaking projects, cross-platform media, programs for emerging filmmakers, stereoscopic animation – and more. It works in collaboration with creative filmmakers, digital media creators and co-producers in every region of Canada, with Aboriginal and culturally diverse communities, as well as partners around the world. Since the NFB's founding in 1939, it has created over 13,000 productions and won over 5,000 awards, including 12 Oscars http://nfb.ca/oscars and more than 90 Genies. The NFB's new website features over 1,600 productions online, and its iPhone app http://nfb.ca/free-downloads/nfb-iphone-app/ has become one of the most popular and talked about downloads. Visit http://nfb.ca/ today and start watching.
About the NFB Mediatheque
The NFB Mediatheque is a one-of-a-kind multimedia facility in the heart of Toronto's Entertainment District, a centre for media literacy and a public access point for films from the NFB and around the world. We offer over 5,500 NFB titles on digital viewing stations, screenings of great films in our theatre, educational workshops, special events and a boutique with NFB DVDs to buy or rent. For more information, visit http://www.nfb.ca/mediatheque or call 416-973-3012.