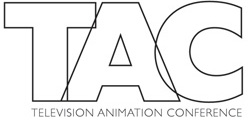 repost from July 23, 2010
Animation Hopefuls Pitch Their Ideas to Top TV Producers
Artists look to make it big in the world of television animation at the seventh annual Pitch THIS! October 20-21, 2010
Ottawa, Ontario (July 21, 2010)–Television producers will get the chance to make a name for themselves in the world of animation at this year's TAC, the Ottawa International Animation Festival's industry conference.  TAC is hosting Pitch THIS!, an event that gives animation delegates an opportunity to learn what television executives are looking for in a new animated series.  Pitch THIS! is taking place on October 20 and 21, 2010 at the world-famous, Fairmont Château Laurier in Ottawa, Canada.  More than 350 animation producers, buyers, financiers and industry experts are expected to attend.
"This year, Pitch THIS! is being presented by Portfolio Entertainment Inc. as part of the Ottawa International Animation Festival," said TAC Director Azarin Sohrabkhani.  "It is the only pitching event in North America that serves as a stepping stool for animation hopefuls looking to boost their careers.  So it really is an excellent opportunity for creators to get noticed and to showcase their creative talents for a potential TV series."
On October 21, 2010, two creators will have five minutes to pitch their project ideas to a panel of international broadcasters.  Following the pitches, representatives from major television networks will provide their insight on the animation projects.  The representatives will then assess the projects based on their creative and financial elements as well as their marketability and appeal to each broadcaster.
"Along with this invaluable feedback, each participating producer also gains the type of industry exposure that only can lead to future success," added Sohrabkhani.
The winners of In Toon With Tweens presented by Pitch THIS! sponsor Portfolio Entertainment Inc., are also going to be announced during the event.  In Toon With Tweens is an animation contest directed at kids eight to 12 years old, designed to encourage creativity and out-of-the-box thinking from the new voices of the global animation community.  A first prize of $7,500 CDN will be awarded and a second prize of $2,500 CDN will be given to the runner up.
In order to be considered for Pitch THIS! producers must submit their proposals for an original adult or children's animation series, including a "project bible," sample episode synopsis, concept art, and biographies of the key creative team.  Submissions should be sent by e-mail to: tac@animationfestival.ca or by regular mail to: TAC Pitch THIS!, 2 Daly Avenue, Suite 120, Ottawa, ON, K1N 6E2.  No more than two submissions per production company will be accepted.  The deadline for submissions is: September 1, 2010.  For additional information on Pitch THIS!, TAC, and the Ottawa International Animation Festival, please call: (613) 232-8769 or visit: www.animationfestival.ca.
About TAC
TAC (Television Animation Conference) is Canada's only animation business forum designed for professionals in content creation, development, production, distribution and marketing. TAC brings together key players in North America and international markets and provides a forum for active networking, practical information exchange and trade in a comfortable and intimate environment.  TAC 2010 will be held October 20 and 21 at the Fairmont Château Laurier in Ottawa, Ontario.  For more information about TAC, please visit: www.animationfestival.ca.
About Ottawa International Animation Festival
The Ottawa International Animation Festival (OIAF) is one of the world's leading animation events providing first-class screenings, exhibits, workshops and entertainment since 1976.  The annual five-day event brings art, industry and inspiration together in a vibrant setting.  As the largest event in North America, the OIAF attracts more than 27,000 film buffs, art lovers, filmmakers, and cartoon fans from around the world. OIAF 2010 will be held from October 20 to 24 at various venues in Ottawa, Ontario.  For more information and to experience OIAF on-line, please visit www.animationfestival.ca.
About Portfolio Entertainment Inc.
Founded in 1991, Portfolio Entertainment is one of Canada's leading independent producers and international distributors of award-winning television programs for kids, tweens, teens, and adults.  Co-Founders Lisa Olfman and Joy Rosen's commitment to creative excellence and solid domestic and international relationships have propelled their programs onto the world's most prestigious television networks. The partners have won numerous television industry awards internationally and they consistently rank in Profit Magazine's W100 list of Canada's Top Women Entrepreneurs. Portfolio Entertainment's newest series is, The Cat In The Hat Knows A Lot About That!, based on Dr. Seuss' iconic Cat character.  For more information, please visit: www.portfolioentertainment.com.