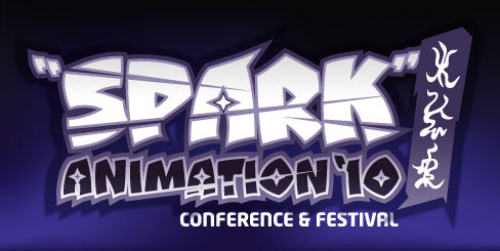 VANCOUVER ACM SIGGRAPH  Announces SPARK 2010

Vancouver ACM SIGGRAPH* is pleased to announce its 3rd annual SPARK Animation Conference and Festival, after a very successful SPARK FX Conference and Festival in January. In its third year, this prestigious 3-day speaker series and 5-day film festival is intended to educate and inspire professionals, pioneers and enthusiasts in the world of animation.
Taking place September 8 – 12, 2010,  SPARK Animation '10 will be filled with informative and inspiring learning sessions, panels and presentations. Previous events have attracted a coveted line-up of some of the most talented animators and innovators in the industry from such acclaimed studios as Blue Sky, LAIKA, Disney Animation, DreamWorks Animation, Pixar Animation and Sony Pictures Imageworks.
This strong presentation series will be complemented by screenings chosen to exemplify innovation and excellence in the field held in the evenings at the Vancouver International Film Centre,1181 Seymour Street (& Davie).
Early Bird special pricing for this 3-day conference is available until August 15: Members $175 and non-members $225 (HST included). Regular pass admission is $275 for non-members and $225 for members (HST included). A-la-carte tickets for the individual presentations will go on sale on August 30.
Vancouver ACM SIGGRAPH is a non-profit, interdisciplinary society serving researchers, professionals and artists in the greater Vancouver area who are involved in the fields of computer graphics and interactive techniques, including 2D and 3D graphics, multimedia, visualization and simulation, as well as video games and virtual reality. Our goal is to strengthen this community by providing frequent opportunities for both formal and informal communication among its members. Members include researchers, developers, and users from the technical, academic, business, and art communities.