Here's the word from NFB.ca:
Lipsett Diaries wins award at Hiroshima International Animation Festival
Lipsett Diaries, an animated film directed by Theodore Ushev and produced by the NFB, has just been awarded a Special International Jury Prize at Hiroshima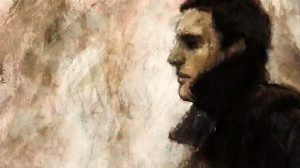 International Animation Festival.
Lipsett Diaries uses a series of imagined diary entries to trace the tormented life of brilliant filmmaker Arthur Lipsett, beginning with his solitary childhood and culminating in his suicide in 1986. After tying for the Special Distinction Award in the short film category at Annecy International Animation Film Festival last June, Lipsett Diaries continues to be acclaimed at major international animation events. It will be presented at the upcoming Toronto International Film Festival (September 9-19) and at Ottawa International Animation Festival (October 20-24).

Congratulations to Theodore Ushev, and to Chris Robinson, of the OIAF, who wrote the film!