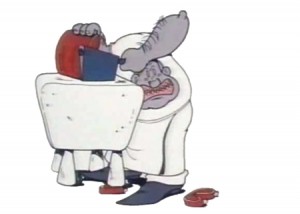 I'm STILL meeting people who've never heard of this film! Bad words used, kids. Be advised. Cartoon 101 is in sesh:
Danny Antonucci (Lupo, Ed Edd N Eddy). I love the guy's work. I really wish I took a gig on boarding that EEE show over at his studio A.K.A. Cartoon just to get back West & buy him a beer. But, I had a gig and moving was a pain in the ass. Even then, I had to think twice…ah well.
Let him tell you about the formation of 'LUPO THE BUTCHER' himself. Kudos to Gabe Mac @ XOLO.TV for the interview.