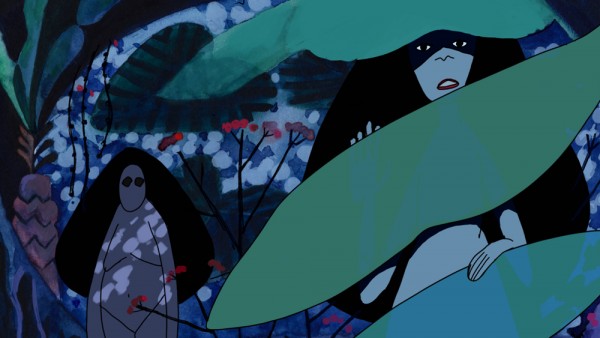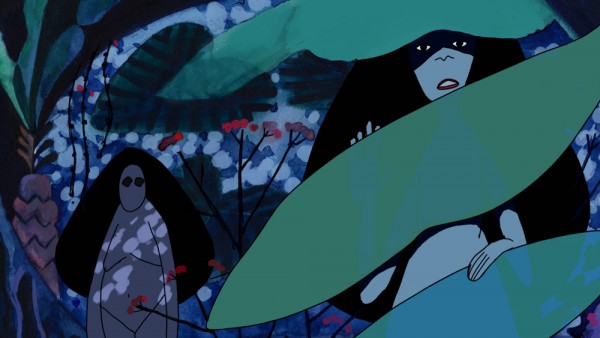 Note from Mike: I've been reviewing older posts and can't help but reshare a few of them. Some content goes stale, sure. Dylan Glynn, featured in this post by Kyu Bum Lee, has moved on to other projects, but this is still a lovely film, and an interesting interview. Check it out.

I knew little of Dylan when I was at Sheridan (I was two years ahead) but it didn't take long for me to notice his great sense of art when I saw his beautiful illustration. More than that, I love how he translate his illustrative style to the animation medium and invoke emotional response from me every time.

Without further ado, here's Dylan Glynn's latest film Lost Daughter, followed by the interview.

Kyu: Hi Dylan, thank you for agreeing to do the interview. Can you tell us bit about yourself?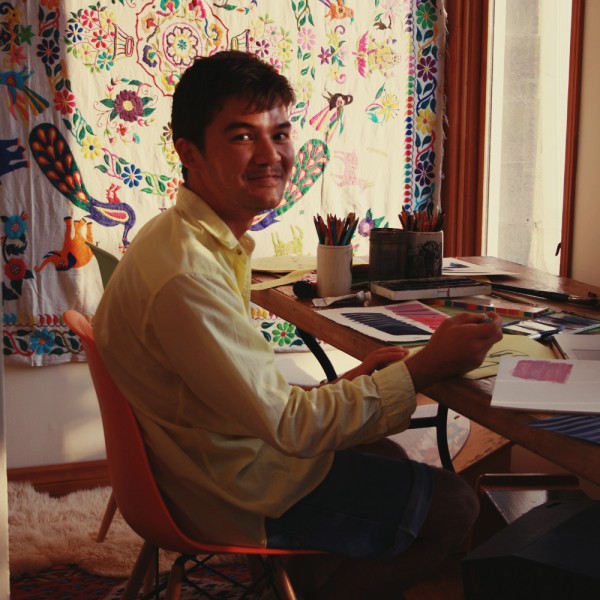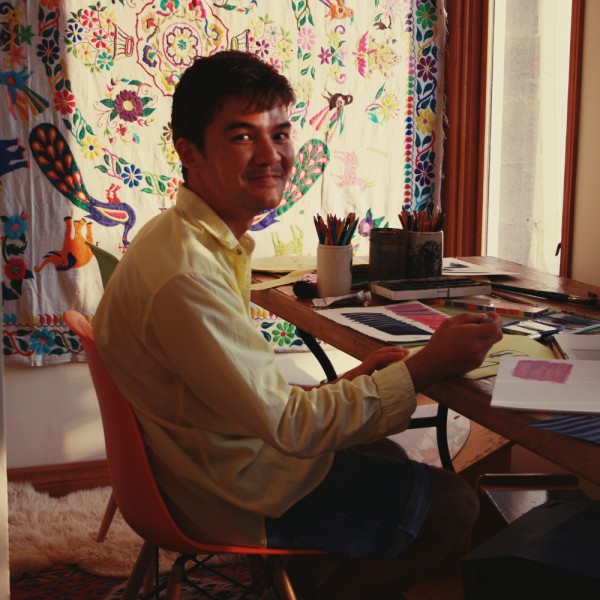 Dylan: I'm an animator and illustrator based in the south of France currently doing an apprenticeship in directing for animation in association with french broadcasters Arte and Canal Plus.
I began my career producing concept art for Men in Black 3 and since then have animated or illustrated for The Globe and Mail, Vice magazine and the Huffington Post.
My latest film, "Lost Daughter" is pretty typical of my work given its attention to grace, mood and a kind of sensitive feeling.
K: What was the inspiration behind the story of Lost Daughter?
D: This idea of a paradise lost and transcendence found is really beautiful to me, and even my most simple margin doodles are forged from this sentiment.
The idea for Lost Daughter came to me as I was falling asleep. One of those ideas you scribble down on the closest piece of paper. In those first sketches I had all the shots of the healing ritual which appears in blue, as well as all my ideas for the green scenes at the end. It was the yellow storyline, her past, which changed the most throughout the filmmaking process.
K: You use traditional medium in many of your films as well as in Lost Daughter. Can you tell us what you like about working with them as well as your process in making the the film?
D: Because I have a fine art background there is a kind of comfort and confidence I have in using traditional media. Watercolour which I used for my backgrounds in Lost Daughter, has become my favourite medium for coloured work because I have the most experience and strongest command of it.  Now I think it's become what sets my art apart from some of my peers.
With that said, I don't live under a rock and I know how to paint digitally. When I interned at Imaginism Studios I actually did this really intense digital painting course to learn how to do those super realistic 'concept art' style digital paintings. Haha I never paint like that.
I still used photoshop for lots of the backgrounds in Lost Daughter to simplify and clarify my colour design before doing the finals. What I like most about digital painting is that you can make subtle and very deliberate colour design choices.
I also love blending modes in photoshop because then it's not like you're trying to make digital painting be traditional. You're embracing the fact that the computer allows you to use, mix and blend actual light in the place of paint. If none of this makes sense here is an example. (This image, Lovers Overlap was just chosen for American Illustration 34!)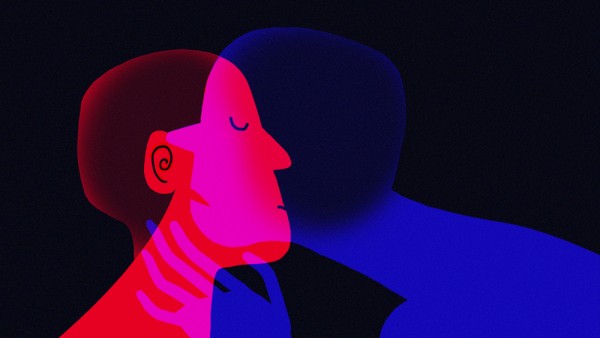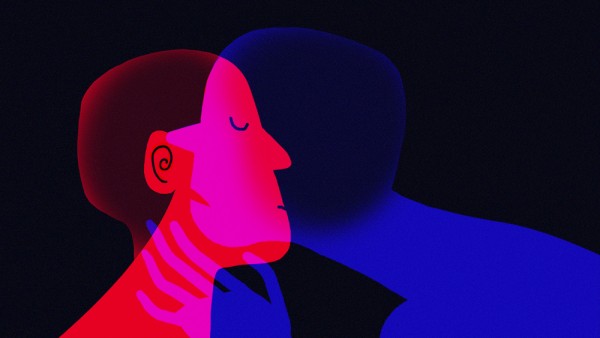 K: You have this very illustrated approach to your work which we don't see too often from people graduating from schools that focus on commercial art. What influences and inspirations have you had that led to your artistic sensibility and style?
D: After my fine art training, and now as an illustrator that works in editorial and publishing, I experience a special kind of pain when I look at work that disregards aesthetic and compositional value. For years now it has been my challenge to put up the blinders on aesthetics and focus on storytelling.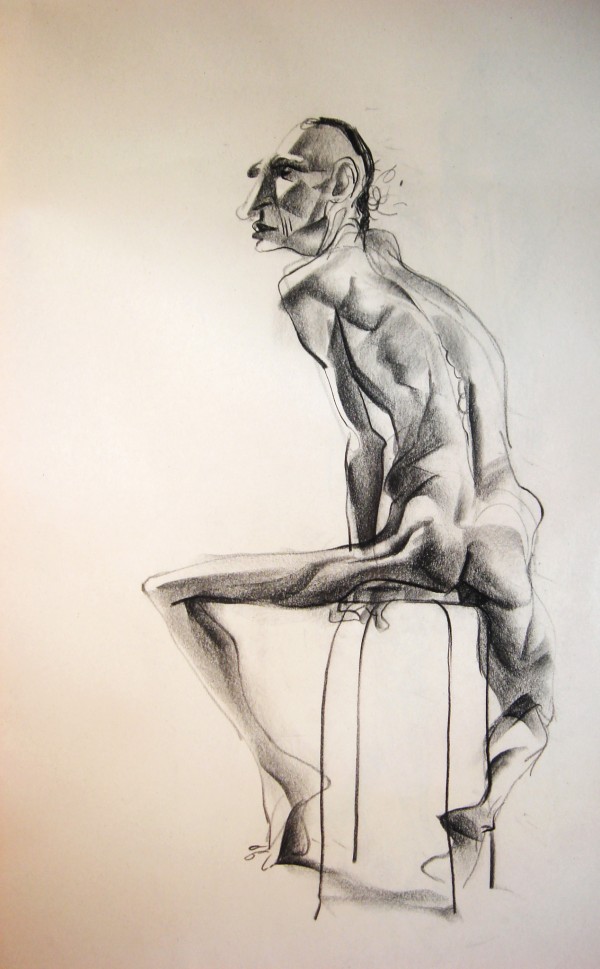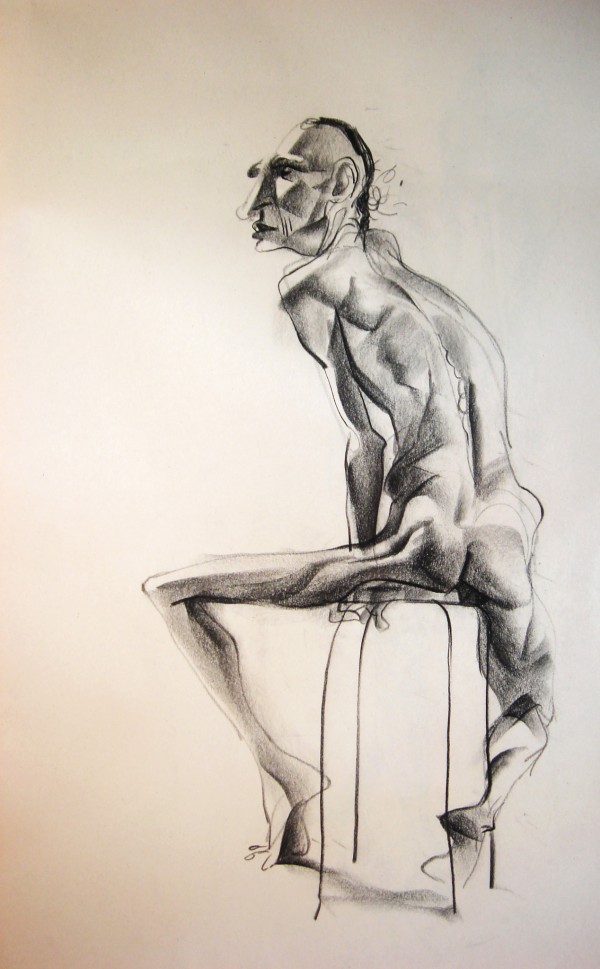 My formative/primordial style influence would have to be Seo Kim, who I went to high school with, and was a kind of mentor to me in my late teens, introducing me to artists like Al Hirschfeld, Mary Blair and oh yeah the medium of animation as an artform.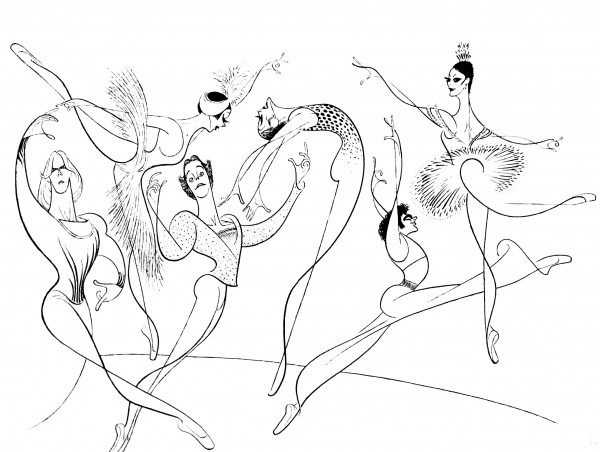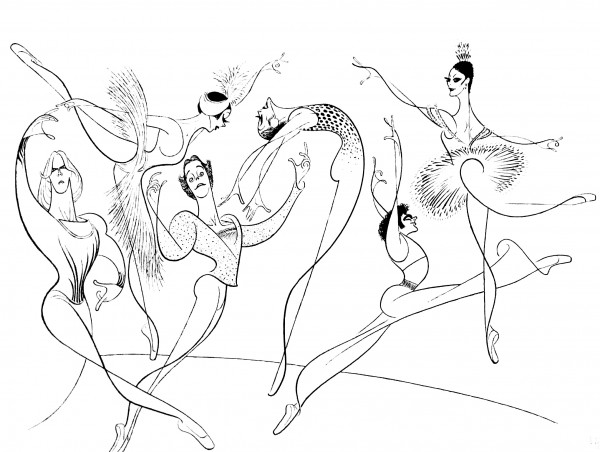 I remember her showing me this drawing by Al Hirschfeld of a bunch of ballet dancers. The degree of beauty and accuracy he captured in a single line influences the way I  think about figure drawing to this day.  There is something so pure and true about the simplicity of his lines in that image, it's really like the pure essence of that pose.
Actually, at Sheridan I discovered the french animation scene via blogs and it's that inspiration that has led me to be in France today.
K: I understand you currently live in Valence, France for the two year program at La Poudrière animation film school. What is it like living there?
D: I feel like I live in a bubble over there. Work tends to fill a lot of my frame of vision.
Naturally my french has improved a lot, and the experience of being a foreigner has given me so much empathy and respect for my mom who is not a native english speaker.
The food in France is pretty great, the old buildings are beautiful, but Valence has nothing on Toronto as far as diversity of restaurants. All I care about is food you guys.
K: What was it like making the film as part of the program at La Poudrière and how is it different from your experience at Sheridan College?
D: At Sheridan I was like this naive child with no sense whatsoever of what the life after school is like, how to get work, how to get the work you want. With that in mind I made this weird fairly abstract film out of a concept I was obsessed with at the time.
Going back to school after two years of hustling as a freelancer, I had a much clearer vision of how I like to work and how much of an asset a short film can be to your career. Well, we'll see about that last thing.
K: Can you talk a bit about the sound design process for your film ?
D: I worked with a sound designer named Marie Moulin and a composer named Pablo Pico who were both lovely to work with.
I knew on some level that I really loved when voice over is used in a poetic way in films but since I didn't have much experience with that I was kind of worried it wouldn't work. Once I actually did the recording with my friend I felt a lot more confident about it and I feel strongly about experimenting with it more.
K: What are your goals after completing the program?
D: I would love to do a cover for the New Yorker, make more films, work with my friends and heroes, live with nature in my life.
K: Anything else you would like to add?
D: I'm also inspired by music and dance. Things that inspire a kind of grace, relaxation, peaceful feeling tend to resonate with me the most.
If any of you readers out there can think of an artist (musical or other) that you think I might like, shoot me an e-mail at dylan@dylanglynn.com!
K: Where can people go to see more of your work online?
D:
Vimeo: https://vimeo.com/119176560
Instagram: @yogaboycrush
twitter: @dylanglynn
tumblr: www.dylanglynn.tumblr.com
Facebook page: Dylan Glynn Sketch etc
K: Thank you for your time Dylan! It's always a great pleasure to see your work.
D: Thank YOU Kyu!