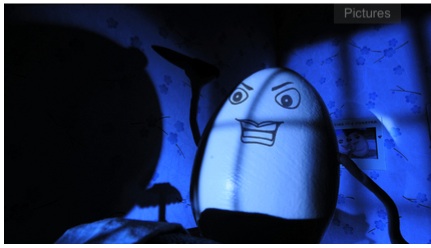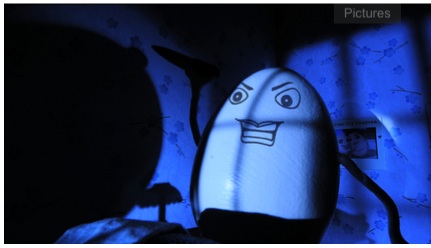 Not Over Easy
Jordan Canning, 2010, 6 min.
Screening at: Atlantic Shorts 3
"It's a scrambled story of love and heartbreak, as a woman starts to fantasize about a second chance with her boyfriend after a forgotten refrigerated gift leaves her picturing them as a couple of eggs."
Director's Bio (from their website):
Born out of a do-it-yourself ethic, a love of filmmaking, and a drive to keep getting better by getting shit done, Get Set Films is a rigorous and ambitious company bent on showcasing Newfoundland talent while telling stories that strike a universal chord. With a solid background in short film and several features on the horizon, Get Set's sensibilities focus on character, performance and script, striving for honesty and impact in every film they make.
Director's website:
http://www.getsetfilms.com/