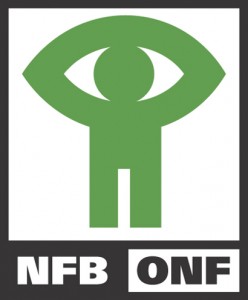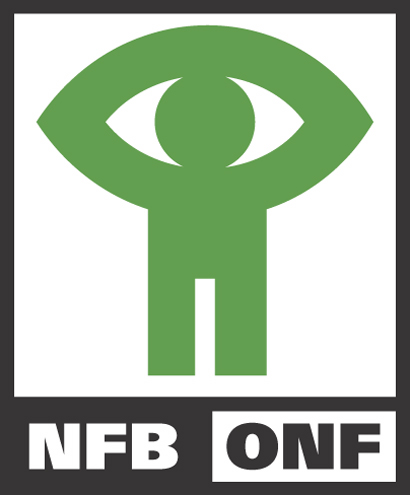 Press Relaease: Toronto, September 23, 2010 – The National Film Board of Canada (NFB) returns to the Vancouver International Film Festival (September 30 – October 15, 2010) with seven films, including features that spotlight local heroes Harry Jerome and David Suzuki, and a new short from acclaimed Vancouver animator Ann Marie Fleming.
World Premiere
From acclaimed filmmaker Charles Officer comes Mighty Jerome http://www.onf-nfb.gc.ca/eng/collection/film/?id=56900>, the story of the rise, fall and redemption of Harry Jerome, Canada's most record-setting track and field star. Gorgeous monochrome imagery, impassioned interviews and astonishing archival footage are used to tell the triumphant and compelling story of what Harry Jerome's university coach, the legendary Bill Bowerman, called "the greatest comeback in track and field history." Mighty Jerome is produced by the NFB's Selwyn Jacob.
Vancouver Premieres
Award-winning director Sturla Gunnarsson presents a biography of ideas featuring iconic Canadian scientist, educator, broadcaster and activist David Suzuki. At 73 years of age, Suzuki delivered what he describes as "a last lecture – a distillation of my life and thoughts, my legacy, what I want to say before I die." In Force of Nature: The David Suzuki Movie<http://www.nfb.ca/playlist/force-nature-david-suzuki-movie/>, Gunnarsson interweaves the lecture with the major social, scientific, cultural and political events of the past 70 years. Winner of the Cadillac People's Choice Documentary Award at the 2010 Toronto International Film Festival, Force of Nature is produced by Entertainment One in co-production with the NFB and in association with CBC.
A Drummer's Dream http://www.onf-nfb.gc.ca/eng/collection/film/?id=57154> by John Walker is a rare and unique assembly of some of the greatest drummers in the world. In mid-summer on a remote farm in Canada's wilderness, a handful of master musicians from around the globe gathered for a drum camp. It was a dream finally realized when some of the best drummers on the planet signed on to fly north for a week, to share their knowledge with forty students. Rock, jazz, Latin fusion, soul – these master drummers have backed up the likes of Miles Davis, Dizzy Gillespie, Carlos Santana and now – each other. A Drummer's Dream is produced by John Walker (John Walker Productions) and Kent Martin (NFB).
Made at La Farandole elementary school in McMasterville, Hope Builders relates the adventures of teacher Dominique Leduc and his Grade 6 class as they try out a new approach to education, ˝Recherche-Action˝ (Research-Action). In learning to identify, carefully analyze and resolve a problem in their environment, the youngsters experience the uncertainty faced by people who want to change things. While the documentary by Fernand Dansereau shows the importance of the education program for developing children's critical thinking, it also underlines the crucial role of the teacher in this process, reminding us that humanity still gives us reasons to be hopeful. Hope Builders is produced by Monique Simard and Christian Medawar for the NFB.  http://films.nfb.ca/hope-builders/>
I Was a Child of Holocaust Survivors http://www.nfb.ca/playlist/i-was-child-holocaust-survivors/> is Vancouver director Ann Marie Fleming's animated adaptation of Bernice Eisenstein's acclaimed illustrated memoir. Using the healing power of humour, the short film probes the taboos around a very particular second-hand trauma, leading us to a more universal understanding of human experience. It explores identity and loss through the audacious proposition that the Holocaust is addictive and defining. I Was a Child of Holocaust Survivors is produced by the NFB's Michael Fukushima and Gerry Flahive.
Andrea Dorfman's Flawed<http://www.onf-nfb.gc.ca/eng/collection/film/?id=56289> is an elegantly animated illustration of how the personal can have universal resonance. Less about whether girl can get along with boy than whether girl can accept her imperfect self, Flawed celebrates at once the birth of love and the film itself. This short film is produced by the NFB's Annette Clarke.
Theodore Ushev's Lipsett Diaries is a descent into the maelstrom of anguish that tormented Arthur Lipsett, a famed Canadian experimental filmmaker who died at 49. Narrated by Xavier Dolan, the animated short uses a series of imagined diary entries transmuted into a clash of images and sounds to evoke the artist's frenzied creations and dizzying descent into depression and madness. Lipsett Diaries is produced by Marc Bertrand at the NFB's French Animation Studio. http://films.nfb.ca/lipsett-diaries/index.php>