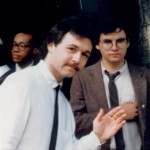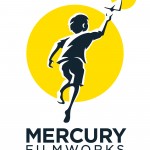 Well, the word on the street has been confirmed, Bob Jaques, formerly a partner at Carbunkle Cartoons, is the new studio director at Mercury Filmworks in Ottawa.
Here's Bob's very short bio from his blog:
Hardcore Popeye cartoon and Fleischer fanatic. Animation producer, director, and co-owner of Carbunkle Cartoons. My partner Kelly Armstrong and I set the animation and timing style for The Ren and Stimpy Show.
I don't know Bob myself, but I'm hoping to change that soon.  His blog is dedicated to identifying Fleischer Popeye animators, which is kinda specific and hardcore.  Mark Mayerson wrote a short bit about it when it launched, you can read that here.
From what I know, Bob's a cartoon guy, through and through.  He's credited as animation director on both the original Ren & Stimpy episodes, and Adult Cartoon Party, and John K swears by him often and with volume.  You can get an insight into his contributions to that show by reading John's posts.
Bob's resume is enviable, his IMDB listing cites El Superbeasto, Flapjack, LOTS of Ren & Stimpy, some Ewoks, Care Bears, and even Rock & Rule.  He seems to be one of those Cartoonist's Cartoonists, who struggled through the bleary landscape of the eighties and found some room to really make cartoons when things shifted in the nineties.
This is great for Mercury, and great for Ottawa too.  The talent pool in Ottawa has always been strong, and there's a whole generation of artists who got to learn at John's elbow, now we've got Bob to teach the next batch.
I'm lining up an interview, so stay tuned.
m