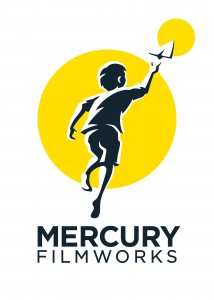 September 29, 2010
REN & STIMPY DIRECTOR LANDS AT MERCURY
Mercury Filmworks is excited to announce the addition of acclaimed director Bob Jaques (The Haunted World of El Superbeasto, Ren & Stimpy's Adult Cartoon Party, The Oblongs, Family Guy, Robot Boy, Woody Woodpecker, Cow & Chicken, The Baby Huey Show, Ren & Stimpy) to its group of in-house directors. Jaques, having worked for many years from Canada's west coast at his own company Carbunkle Cartoons, will relocate to Mercury's studio facility in Ottawa where he will begin work on October 4. "I've always strived to reach the 'high note' in animation and produce the best possible product." says Jaques. "Mercury has an awesome vibe, amazing talent pool, and leadership that shares my goal to deliver uncompromising work. This is a studio that is ready for feature animation. An objective I intend to lead the charge on."
Celebrated as one of Canada's most gifted directors and animators, Jaques is known throughout the industry for his attention to timing and comedy. His first day at Mercury Filmworks will see him step into the lead role on one of the television animation's most anticipated new shows while spearheading development on the Mercury Filmworks / Disney XD series "Shawks".
"Bob's talent and depth of experience combined with our production know-how is going to be a powerful pairing." says Mercury Filmworks President Clint Eland. "Ask most people in the industry and they'll tell you our team already produces the highest quality television animation in the industry. This is Bob's starting point. We've given him carte blanche to build and develop his team from there – we believe his arrival is going to be a game changer."
Mercury Filmworks is a showcase sponsor at the 2010 Ottawa International Animation Festival and will have VP of Production Bryan Popowich and directors Bob Jaques, Christian Laroque, and Dave Merritt recruiting for their team's 2011-2013 production slate. About Mercury Filmworks: Mercury Filmworks is one of Canada's most prolific independent studios and widely recognized as a leader in the 2D animation production industry for its benchmarks in quality, reliability, and innovation. It has helped bring to life many of the most memorable modern animated television and film properties including Kick Buttowski: Suburban Daredevil, Stella & Sam, Jimmy Two Shoes, Toot & Puddle, Ruby Gloom, Grossology, Harry & His Bucket Full of Dinosaurs, 6Teen, Gerald McBoing Boing, Curious George: The Movie, Fat Albert, and Looney Tunes: Back In Action. Mercury is proud to be associated with clients like Disney, Warner Bros., Universal, Cartoon Network Studios, Nickelodeon, Teletoon, YTV, Family Channel, and Treehouse.
http://www.mercuryfilmworks.com/