Last updated on September 2, 2010
It's official, if you haven't noticed. Kaj Pindal, our own – and the world's – favourite '10th Old Man' of animation has a blog! PLASTERED with his amazing and inspiring work! Award-winning films that you can't see anywhere else! If you already know that thanks to Cartoon Brew's plug, quit reading this and go to Kaj's site! Never believe another rumour about him again – cause this blog's info is proofed by Kaj himself!
I'm kind of surprised more people haven't dropped by the blog that recent Sheridan Grad Amir Avni has been putting together. Ergo, the article I'm posting here to spread the love. With 14 posts and growing on Kaj's blog, covering his history, films and animation tips, what's not to love?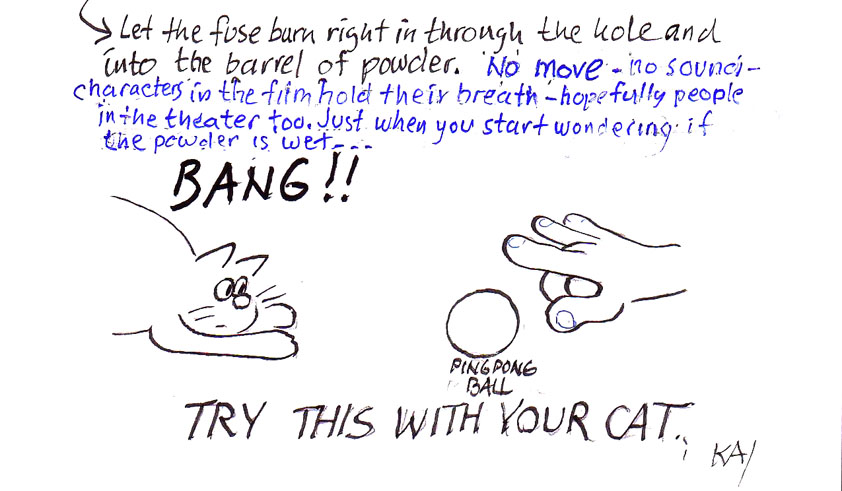 I enquired to Amir directly as to what inspired him to take this mammoth project on – all the scanning, digitizing etc just so we can enjoy the fruits of his – and especially Kaj's – labours. Here's what Amir had to say:
"I've been inspired by Kaj since I first met him, His films and life stories are so precious that I could not believe they weren't thoroughly documented. During 2nd year of the Animation program at Sheridan, I started interviewing Kaj with the goal of creating a page for him at the ASIFA-Hollywood Cartoon Hall of Fame. However, Kaj is so rich with material that I couldn't summarize to a single page. ASIFA Archive's manager recommended to start a webpage. shortly after, Chris Walsh, who teaches the Animation History class with Kaj at Sheridan,  approached me and asked "Isn't it weird that Kaj doesn't have a webpage?", due to the interviews and documentation of Kaj's work, Chris wanted to start a page together, Kaj and Annie Pindal also review the material we publish there. There is much more to be posted, so keep an eye open."
Make a point of visiting the blog DAILY! -> http://kajpindal.blogspot.com/
On top of everything else, you get to see wacky home videos like this one of Ward Kimbal showing Kaj how to rotate Mickey's ears and drive Kaj's backyard, homemade train! Where else are you gonna get to see stuff like this?