Last updated on September 2, 2010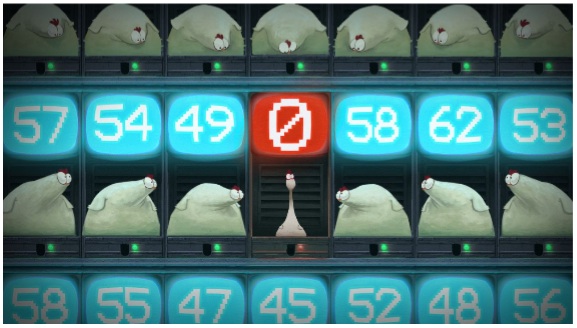 EGGCELLENT – Martin Sokol, English, 2 min.
"Forget free range. An underperforming chicken is under enormous pressure to produce at work, while mocked by obnoxious co-workers and wary of a watchful eye ready to downsize. Social satire and poultry collide in this comedic animated film that manages to say a lot with nary a word (but maybe a cluck)."
Director's Bio:
Martin Sokol was born in Krakow, Poland before moving to Canada at the age of two. He is currently enrolled at Sheridan College studying animation arts. Eggcellent (10) is his first short film.
Screening at:
Short Cuts Canada: Programme 6
Director's Blog:
http://sokuprojects.blogspot.com/