Last updated on September 2, 2010
The Toronto International Film Festival is literally just around the corner – next week, in fact. It's high time that we started previewing the animated fare that'll be screening at the fest. Online tickets are now closed, you'll have to hit a box office You can order single tickets online (or call the box office) on Sept. 3 – that's tomorrow – through till the festival starts, or you might be able to get last minute tickets the day of a screening. This series of posts headed 'TIFF preview' are just a slice of what's on. Given our website name, I thought it'd be appropriate to focus on the animation 'locals' from the world's largest small town, Canada.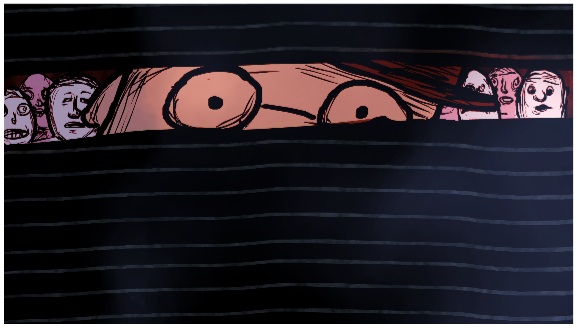 'INTERREGNUM' – Nick Fox-Geig, English, 7 min.
"Vichy 1942. Nazi occupied France has a population under threat. One man's attempt to thwart a corrupt system shapes a dramatic sequence of events. Loosely based on René Carmille, the first known computer hacker, animator Nick Fox-Gieg's latest film synthesizes digital imaging software to tell a tale of humanity set right at the birth of the information age."
Director's Bio:
Nick Fox-Gieg is a Toronto-based animator and video artist. He holds a B.F.A. from Carnegie Mellon University and an M.F.A. from the California Institute of the Arts. His short films include The Orange (05), I Wanna be Famous (06), The Foxhole Manifesto (07), The Orange (09) and Interregnum (10).
Screening at:
Short Cuts Canada: Programme 4
Director's Website & Trailer:
http://www.fox-gieg.com