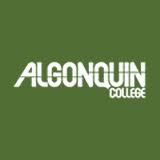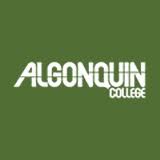 Thanks to everyone who has chimed in with their comments and concern over the recent changes at Algonquin.  Word is now out, to some degree, regarding the situation.
Last Thursday, October 7th, Neil Hunter and Paul West were removed from their positions as co-coordinators of the Animation program at Algonquin College.  It was reported to me that they were "fired" from the position.  While no longer coordinators, Paul and Neil are still employed at the College as teachers.
Administration today named Derek Bond and Tom Crook the new coordinators for the program.
The following email was sent to all students today from Peter Larock, the Chairman of the program:
TO: All Animation Students
My apologies for the confusion caused by an administrative change in the Animation program.
Coordination of the program has been moved to Derek and Tom.
The unauthorized reports of this administrative change on external sites and social networks imply that Neil and Paul are no longer with the college. Nothing could be further from the truth. Neil and Paul are an integral part of the Animation program team.
You won't notice any changes. The program will continue in the same direction with the full support of the college.
Peter Larock
Chair, Design Studies
Algonquin has a great program, and this appointment is a clear signal that the administration is fully behind the direction the program has taken over the last number of years and ensures business as usual for the staff and students.  There remains some question regarding the sudden nature of the move last Thursday, and I'm being called to task over the use of the word "fired", but for now, it's important to acknowledge that both Peter Larock and Russell Mills have clearly demonstrated that they understand the needs of the program, the students and the surrounding industry and have made a great call in a less than perfect situation.
Best of luck to Derek and Tom in their new roles.