Last updated on October 19, 2010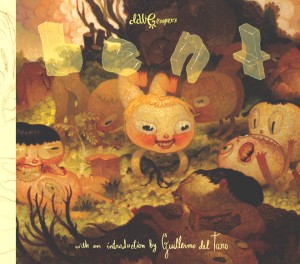 There are all kinds of tasty treats peppering the festival this year, here's one of them:
Dave Cooper is doing a signing of his latest book: BENT, from Fantagraphics.
Here's what Dave had to say:
hello friends!
i wanted to let you know that i'll be signing copies of "Bent" this saturday- in conjunction with the Ottawa Animation Festival!
"Bent" is my new 80-pg coffee table book of drawings/paintings.
saturday, oct 23rd, 6-7pm
Arts Court Studio , 2 Daly Avenue, Ottawa
i would love for you to come out and make this event a big success! i'm just back from an exciting west coast 6-city tour that was super-fun. but it will be great to see lots of familiar faces here in my own hometown.
fyi, there will also be small original drawings available for those interested ($60ea).
all the very best,
your pal,
dave
Here's a video of Dave's book and some hands:

Here's an article in Wired about it: Article in Wired about Dave Cooper's Bent