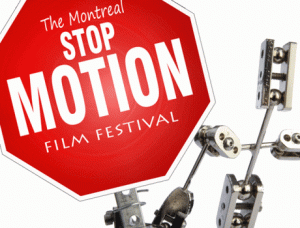 We posted the guest announcement previously, but just a reminder amid the tsunami of the Ottawa International Animation Festival-related stuff that might be coming up next week, don't forget to check out the 2010 Montréal Stop Motion Fest the weekend after Ottawa's fest.They've just posted their full schedule.
Among their guests is the eminent stop-motion animator Barry JC Purves:
"Barry's six films have won over sixty major international awards, including Grand Prix, Best Director, Best Film, and OSCAR and BAFTA nominations. He has held workshops about animation, and particularly acting for animation, in colleges around the world, and in all the major American studios including Dreamworks, PDI, Pixar, and Will Vintons."
Here's one of Barry JC Purves most well-known films, 'Next' (1989):
He was also behind some classic tales animated in stop-motion by Channel 4 in the UK, which have stayed with me for years since I saw them in the 90s. Here's one I could find for you to post here:
http://www.vimeo.com/15487192
Mr. Purves' workshop is on Friday, Oct. 29.
If I were in or closer to Montréal, I'd also definitely be checking out Patrick Boivin's presentation on Oct. 31st. Who wouldn't want to hear tips & tricks from the director who made these:
Check out Boivin's YouTube channel, there's some great stuff going on. Being so close to Hallowe'en, I especially like his live-action film "The Clown (Le Queloune)".
I encourage you to ask them both TONS of questions! Once again, website for the festival is www.stopmotionmontreal.com.