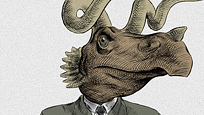 As promised, here's the second of the showcase series for NFB's 'Get Animated' program happening across Canada from Oct. 28 – Nov.7, 2010. Since it's actually Tuesday morning, I thought it'd be appropriate to showcase Claude Cloutier's 2000 film, 'From the Big Bang to Tuesday Morning'.
oehttp://www.nfb.ca/film/from_big_bang_to_tuesday_morning
From both sites lambiek.net and the NFB artisans page:
Born in Montreal in 1957, Claude Cloutier earned a certificate in printing arts from the Université du Québec à Montréal in 1979. In the 1980s, he drew the comic series 'Gilles la Jungle', 'La Légende des Jean-Guy', and 'Nevada Allaire' in the magazine Croc.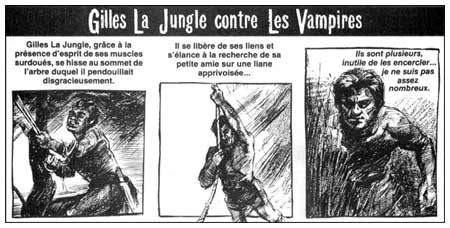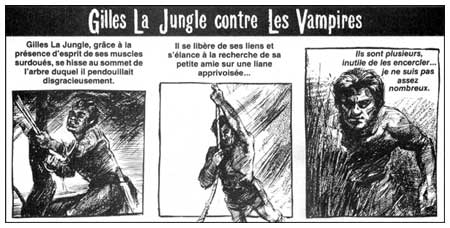 In 1986, he joined the NFB and completed his first short, "The Persistent Peddler" (1988), inspired by his comic strip La légende des Jean-Guy in the humour magazine Croc. This project was followed by "Overdose" (1994), produced as part of the Rights from the Heart series.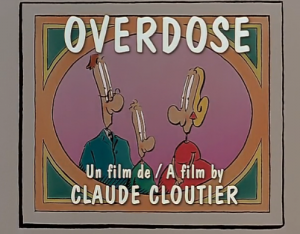 title card to 'Overdose' (1994)
Claude has also created animated sequences for films by Jean-Jacques Leduc ("Mirrors of Time", 1990), Francine Desbiens ("To See the World", 1992), Jeanne Crépeau ("La tranchée", 1991), Robert Awad ("Le rire démasqué" and "Pointe-à-Callière", 1992), Nicole Giguère ("Enough Is Enough", 1996), Claudette Jaiko ("Taking Charge", 1996), Denise Withers ("Alternate Route", 1997) and Martin Barry ("The Wind", 1998).
In 1999 and 2000, he made five animated shorts for the Science, Please! series: "Wheel Meets Friction", "The Wonderful World of Colour", "Slippery Ice!", "The Force of Water" and "Internal Combustion Engine".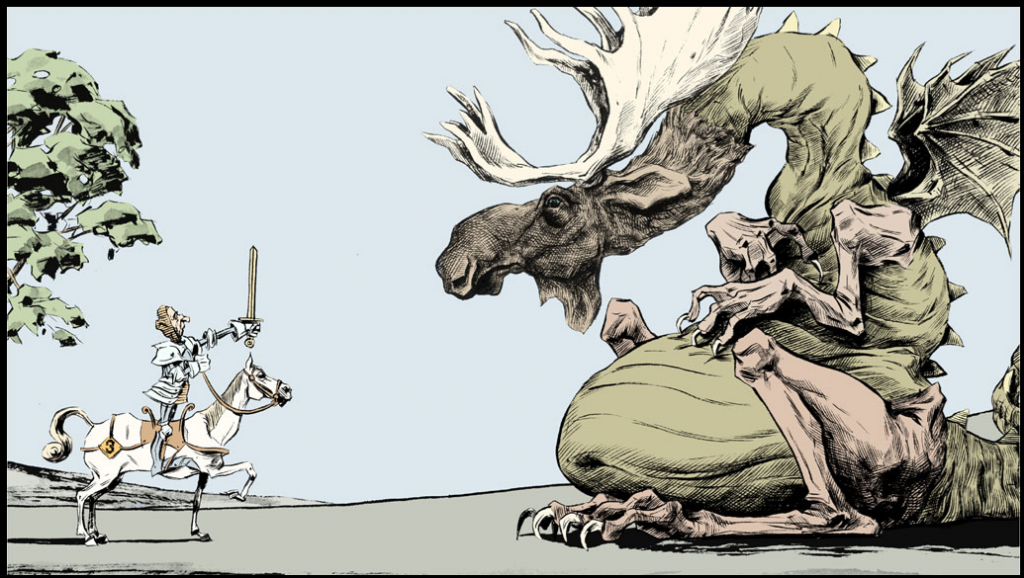 still from 'Sleeping Betty' (2007)
After "From the Big Bang to Tuesday Morning" (2000), he directed "Sleeping Betty" (2007), a short animated comedy that received wide public and critical acclaim and swept up 23 international awards, including a Jutra and a Genie. With "The Trenches" (2010), Claude Cloutier delivers an anti-war film in which archival World War I images are reconstituted and contemporized through his artistic brushwork.