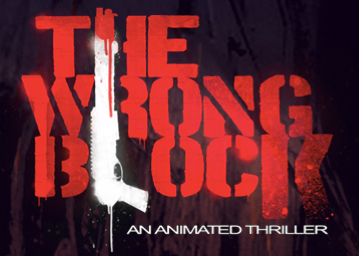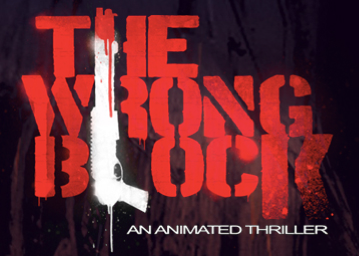 I haven't been this excited about a Canadian production since who knows when. 'The Wrong Block' looks fantastic, and while it owes a lot to Robert Valley's signature style, the guys behind this at Style5 Animation have got their own approach locked. Check out this great trailer:
From the official website:
"Following the mysterious and tragic death of his partner, the city's top detective, Max Braddock, retires from the force and buries himself in the bottle.

Eleven years later, as he attempts to put the pieces of his life back together he discovers that the child he swore to protect that night, his partner's son, has become the most feared criminal mastermind in the city. Drowning in guilt, Max fights his way out of purgatory and takes it upon himself to right the wrong he committed so many years ago…with this one last case.
The crumbling, urban blight is the battleground for this twisted, dark tale of redemption, courage, and sacrifice.

Sometimes, you have to go to war to escape your past…and Max Braddock is locked and loaded.
This is The Wrong Block."
I'm rootin for this one.