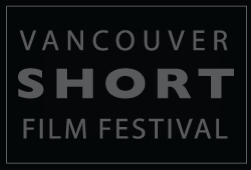 Almost missed this one! I should preface this post by asking if there were any readers in BC who'd like to contribute to Canadian Animation Resources with some coverage of the Lower Mainland, Interior and Northern BC up to the Yukon. Almost by default we wind up writing about things which tend to be geographically closer to us. Mike's in Ottawa, I'm around the GTA. If you'd like to help out and provide some Western ballast to our Eastern navel-gazing, drop Mike Valiquette a line. I'm originally from the Interior of BC myself, got some animation training at QAS in AB, and I'm very aware of how narrow our focus is – but there's only so many hours in a day!
ANYWAYS – the Vancouver Short Film Festival is this weekend, and the full schedule has been posted for some time. As always, there are a raft of animated shorts and a panel happening with a focus on animation. You can see trailers for many of the films, both live-action and animated, on the fest's YouTube channel. There are more than a few live-action shorts containing animation as well, such as the award-winning 'Everything's Coming Up Rosie' by Jereme Watt.
Some films I'd keep an eye for would be Marv Newland's 'Postalolio', a 2D classically animated film done entirely on postcards that were sent through the mail. Fred Seibert's Vimeo channel hosts a small clip of it, and it promises more of Newland's lively cartooning, which I love to see:
Also screening will be Jeff Chiba-Stearns' short 'Ode to a Post-It Note' which we'll also "post" here, nyuk nyuk nyuk. Stearns is also moderating the animation panel called "Using animation in your short film." which features animators Mario Pochat (Tropic Thunder, Animation Mentor), Emilie Goulet (Sony Pictures Canada), and Martin Rose (NFB, Emily Carr).
More on that HERE.
If you're in Van this weekend, definitely go check it out. Oh, yeah, it's also screening in conjunction with NFB's Get Animated!