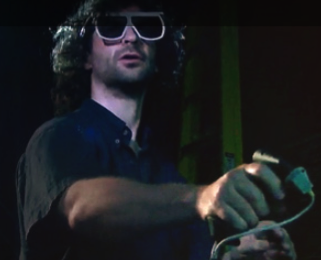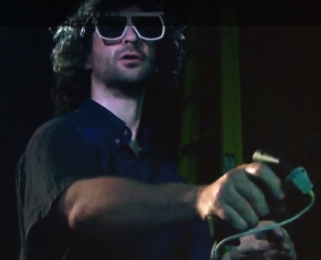 On Thursday October 28th at 7 pm, Hothouse in the Third Dimension introduces Toronto audiences to films from the sixth edition of Hothouse, a 12-week apprenticeship for emerging Canadian animators who tackled the challenging process of stereoscopic 3D (S3D) animation. Two directors, Megan Turnbull and Zane Kozak, will be on hand for a Q&A afterward.

oehttp://www.nfb.ca/film/hothouse_6_behind_the_scenes
The Hothouse series has had scattered results in the past, in my opinion. But nonetheless it's quite a system – first-time directors get 12 weeks to crank out a film while paid a small salary. Well, this time, stereoscopic 3D equipment was laid out before the group of directors in the 6th edition of the Hothouse series. Anne Marie Fleming, director and producer of 4 films at the NFB, mentored this group through their tribulations of doing this assignment on time. An interesting quote from her, culled from the NFB's blog:
"This year's Hothousers were selected based on the fact their projects would be interesting – in one way in another – in a 3D context. Quite honestly, as far as my role was concerned, I think I was more useful to them in more traditional animation techniques. That being said, many filmmaking skills do not depend on the final format of your project."
I agree. It'll be interesting to see the results of this experiment, and more experiments from the NFB in the future. The system used for some of the the S3d films, the SANDDE, developed by IMAX, has been in use by filmmakers since 1997. A hands-on intro to the tech was on display at last weekend's Ottawa Festival, but here's a primer for those who didn't make it to the exhibit:
oehttp://www.nfb.ca/film/sandde/
Maral Mohammadian, Associate Producer Version of Hothouse 6 and Production Manager of StereoLab, also makes a very salient point in her interview that has only recently been broached, and somewhat timidly, by some of the most successful CGI animation houses in the world:
"I think 3D is becoming more accessible to the DIY filmmaker and that's bittersweet news. Bitter because it's so very easy to make 'bad' 3D, and bad 3D can make your guts burst and your brain bleed. But it's also sweet because there will be more voices in the mix and more variety in the films being made. And as more films get made, the technique will become less self-conscious and more integrated with the concept."
It's the integration of concept and execution I'm still waiting for with S3D. Teddy Newton's 'Night & Day' is great fun to watch and I enjoyed it, but it has a limited range when contrasted with a film that is intended to ONLY make sense when deciphered with 3D glasses, as one of the filmmakers in this series claims. Whether the latter film is as an effective marriage of concept and execution as the professionally-executed 'Night & Day' remains to be seen, but I like the idea he's expressed.
I intend to go to the Mediatheque on Thursday night to find out the results, as it's just up the street from where I work. If you want to join me, meet me at the Friar & Firkin by 6 pm! Map is linked below. Don't forget – the New Releases program will follow, so if you missed the OIAF you can still see some award-winners from last weekend. Did I mention admission was free?