Last updated on November 9, 2010
This is cool!(via drawn.ca)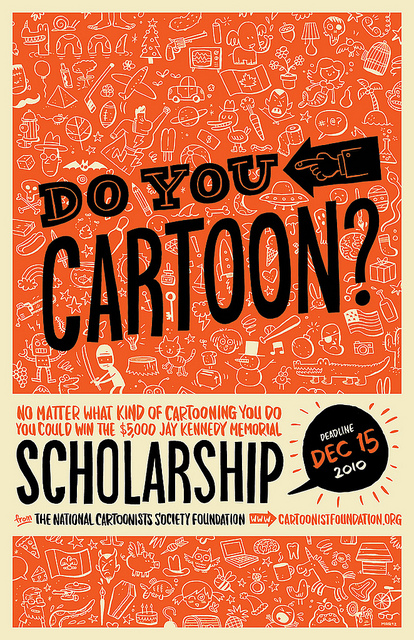 A reminder: there is just over a month to get your applications in for the National Cartoonists Society Foundation's annual Jay Kennedy Memorial Scholarship.
If you are a student in the U.S., Canada, or Mexico who draws cartoons or comics, and you are heading to university or college (it does not have to be art school), you are eligible.
More information, and the application form, at the NCSF site.

Thanks to Jon Martz and Drawn.ca for posting.