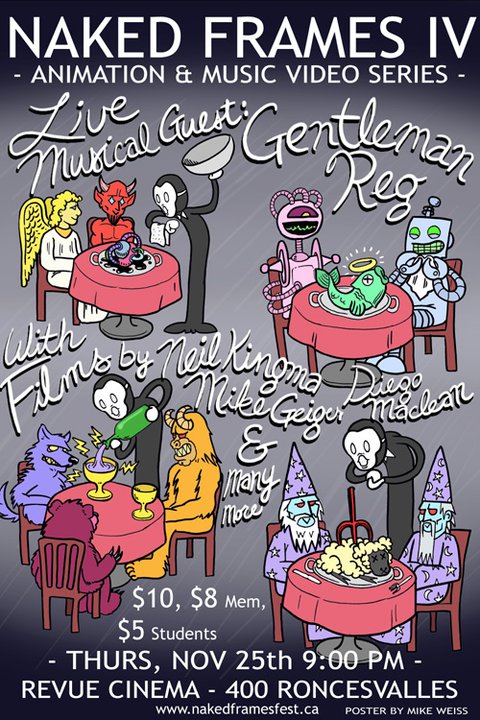 Coming up this week: Naked Frames IV. Don't know what that is? From their site:
"Put on by a shadowy council of artists, Naked Frames concerns itself with providing exposure to all things cool and all types of weird. Despite the growing number of film festivals in Toronto, there still remains a lack of venues for low-to-no-budget animation and music videos, as well as in-house collaborations that keep animators employed, happy and on their game.
These films flow below the more mainstream current, offering unique and startlingly original pieces. We applaud that sort of thing."
Should be interesting as always – local indie animation stalwart Chris Mike Weiss curates some of the oddest and most unique animation done outside of the mainstream. Films will include work by Canadian Animation favourite Mike Geiger of Ottawa, Toronto stop-motion animator Neil Kingma and BC filmmaker Diego Maclean. All that and Toronto indie star Gentlemen Reg for $10? Can't go wrong. At the Revue Cinema starting at 9 pm. More info at the official site.