Last updated on November 14, 2010
This came directly from one of our readers, James Caswell.  James was just named the winner of the 201 Innovative Storytellers Award.  Congratulations James.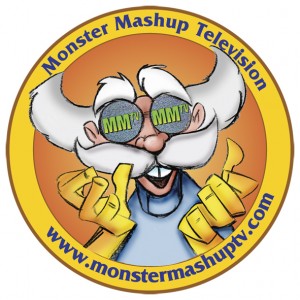 TORONTO, ONTARIO (November 9, 2010) Corus Entertainment and marblemedia today announced the winner of the 2010 Innovative Storytellers Award: James Robert Caswell. The $20,000, five-year educational initiative was launched in 2008 by marble and Corus in conjunction with Ryerson University's Master of Arts in Media Production program. The award celebrates an outstanding Ryerson graduate student whose thesis explores the connection between content, new technologies and audiences.
Caswell's winning thesis, Creating the Audience: Developing Monster Mashup Televison, illustrates a website prototype where entrepreneurs use free Web tools to develop cost-effective video content. What's unique about this business model is that it helps build audiences by enlisting them to help create and shape the content for future production and distribution on all media platforms.
For over 25 years, Caswell has operated a freelance production service that focuses on creating effects for animation and live-action content, with an emphasis on storyboarding for both traditional and digital formats. From producing to directing and designing effects, he has worked on a variety of projects for companies such as Corus' Nelvana Studio, Cuppa Coffee Animation and Walt Disney Television Animation.
"James has a firm grasp of the rapidly-changing media landscape, and his thesis demonstrates a forward-thinking approach to engaging audience participation in the cross-platform content creation process," said Mark Bishop and Matt Hornburg, Executive Producers/Founders, marblemedia, and Ryerson alumni. "We're proud to present James with this award, and we look forward to working with him to help shape and further develop his ideas."
The Innovative Storytellers Award-winner receives a grant in addition to mentoring sessions with Corus Entertainment and marblemedia executives. These sessions offer guidance for the award-recipient's thesis as well as greater insight into the content creation industry. Mentors are selected from the areas of creative production, broadcasting, technology, legal, and sales and marketing.
"Winning this award is a validation of the business case for the development of concepts through low cost media and online distribution," says James Caswell, 2010 Winner of the Innovative Storytellers Award. "I appreciate the consultations with executives from Corus and marblemedia," adds James. "I have already received, and look forward to their further advice on developing the specific content application of the thesis business plan: Monster Mashup Television."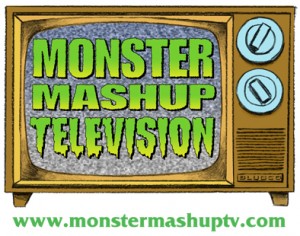 "Jim Caswell comes from a traditional animation background, and arriving with that past experience into our program, truly pushed the boundaries in realizing a viable transmedia storytelling business model," says Dana Lee, professor, School of Radio and Television Arts, Ryerson University. "His prototype, Monster Mashup Television, explores the concept of breaking out of traditional proposal pitches, and into a new world of developing story ideas independently," notes Lee. "Through innovative use of user-generated mash-ups and other low cost media applications, Jim has shown that there's more than one way to move forward on a successful property. The Masters in Media Production program congratulates Jim Caswell on his being awarded the Innovative Storyteller's Award and wishes him continued success in his future endeavours."
For more information please visit:
About Corus Entertainment Inc.
Corus Entertainment Inc. is a Canadian-based media and entertainment company. Corus is a market leader in specialty television and radio with additional assets in pay television, television broadcasting, children's book publishing and children's animation. The company's multimedia entertainment brands include YTV, Treehouse, Nickelodeon (Canada), W Network, CosmoTV, VIVA, Sundance Channel (Canada), Movie Central, HBO Canada, Nelvana, Kids Can Press and radio stations including CKNW, CFOX, CKOI, 98,5 FM, Q107 and 102.1 the Edge. Corus creates engaging branded entertainment experiences for its audiences across multiple platforms. A publicly traded company, Corus is listed on the Toronto (CJR.B) exchange. Experience Corus on the web at www.corusent.com.
About marblemedia
Founded in 2001 by Mark Bishop and Matt Hornburg, Toronto-based marblemedia is a content creation company at the forefront of television and new media production, devoted to telling stories that entertain and engage audiences across all platforms. marblemedia was named Company of the Year by the Canadian New Media Awards in 2008, and was recognized by the Hollywood Reporter as a Next Generation Content Producer in 2009. Notable marblemedia projects include: the teen competition series The Adrenaline Project; the hit preschool series, This is Daniel Cook and This is Emily Yeung; the first television series and website in American Sign Language, deafplanet.com; the mobile short film anthology Shorts in Motion: The Art of Seduction; Taste Buds, a kids cooking and food adventure series; The Dating Guy, a hooked-up animated comedy about the single life of twenty-somethings in the city; and Skatoony, North America's first animated/live-action quiz show adventure that pits tweens and toons against each other in four frantic, trivia-based rounds. Upcoming projects for the independent producers include: Splatalot and Namethis.ca.
UPDATE: I asked James to give us a little more info, and he was kind enough to oblige in the comments below.