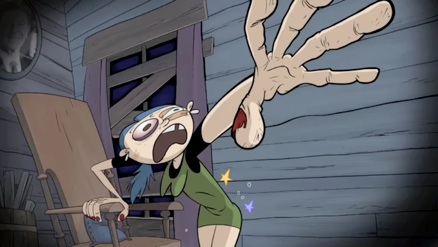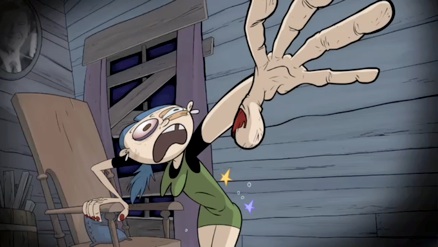 The 'Angora Napkin' pilot is on the internet for all to see, as posted by one of the co-creators – after Teletoon's glitchy iTunes release of their batch of Detour pilots two weeks ago. Nice to see the creators repping the film as they want it to be seen. Enjoy! More info after the film.
You'd think there were no other cartoonists in Canada by the way these guys keep getting publicity from this site?! But hey, they make fun stuff. If by any chance you aren't familiar with Troy Little or Nick Cross, here's a quick list of articles from us, plus their respective webbyholes:
Troy's interview, Troy's website
Nick's interview, Nick's website

PS – if there are any of the other Detour pilots popping up, drop us a line in the comments and we'll showcase some!