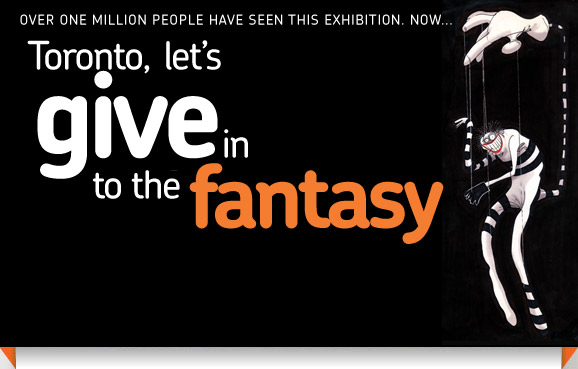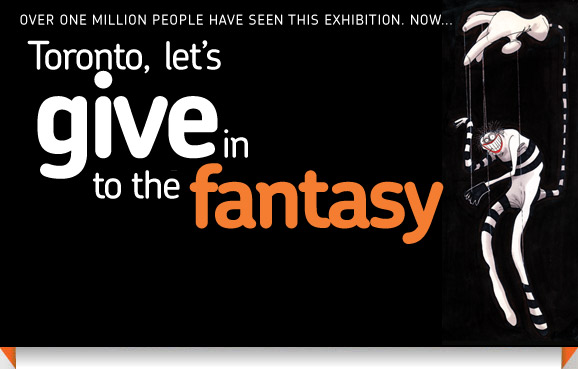 this pic was too over-the-top NOT to use.
This weekend on Nov. 26 the TIFF Bell Lightbox, Toronto's greatest gift to movie lovers in Ontario as far as I'm concerned, is hosting the grand opening of the Tim Burton retrospective that's already been to NYC, LA, Sydney and London. The artwork will be on display for a healthy run of seven months, there's Burton-related workshops and family activities, and there's a myriad of curated screenings to accompany the Burton Blitz – 36 hours of Burton films running back to back to back…if you're a Burton fan, this is manna.
From the official site:
"TIFF is thrilled to present Tim Burton, a major exhibition of drawings, sculptures, maquettes, videos and sculptural commissions. This exhibition was organized by The Museum of Modern Art (MoMA), New York. This exhibition firmly establishes Burton as one of the most important creative forces in modern cinema and is the first MoMA exhibition to be presented in Toronto in over 20 years. Both the film programme and the exhibition will give audiences a chance to see the creative influences that helped to shape one of our true cinematic visionaries.
More than 700 items form the core of the show, which traces Burton's development as a major creative force from his earliest drawings and paintings to the sophisticated elements he created for some of the world's most treasured films. A full film retrospective will accompany the show, as well as collateral learning opportunities for all ages. The exhibition will contemplate Burton's career as a director, producer, writer and concept artist for live-action and animated films, along with his work as a fiction writer, photographer and illustrator. The exhibition will also explore the development of Burton's visual imagination from his earliest childhood efforts through his mature work.
November 26 – April 17″
Getcher tickets HERE.