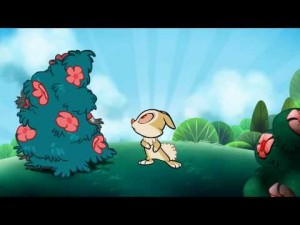 Ottawa animator, Algonquin College hall-of-famer, and redesigner of the Looney Tunes, Jessica Borutski just launched her new website: Foolish Kingdom.  Along with the launch came the announcement that  her latest film, the Good Little Bunny With the Big Bad Teeth would be premiering online on Christmas Day.  I saw the film a while back at a gallery show here in Ottawa, and it's great.
Here's the message, along with a preview of the film:

A Foolish Christmas Message from Foolish K. Bunny on Vimeo.
We'll be sure to post the whole film to our showcase when it goes live.