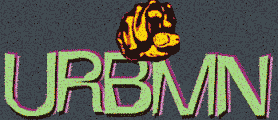 I always seem to be playing catch up these days.  Maybe it's because I'm trying to run the site while holding down a full time job, teaching six hours a week at Algonquin College, juggling the occasional freelance gig, and raising a nine year old.
Our pal Cameron Archer is also a busy guy, and he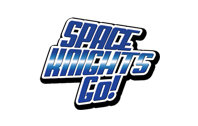 still found time to review the various offerings of the Teletoon Pilot Program that have been surfacing on Sunday nights over the last few months.  The most recent of which was for Space Knights, from the now-defunct Fatkat Animation of New Brunswick.  Here's the nut of what Cameron had to say:
I actually respect Space Knights Go! for bringing its idea to term.  It's not pretending to be anything other than an adult parody of kids' cartoons.  At the same time, SKG! could have been more ambitious.  It's neither great nor terrible.
I'm pretty much in agreement here.  The whole Pilot program, in my opinion, can be split into three piles.  The first would include only two shows: Angora Napkin and Dunce Bucket.  These are clearly the standouts, with my personal favourite being Angora Napkin, a true cartoon if ever there was one.  The next pile is reserved for one show: the Wireless Family.  If you want to know how little I think of this production, you can read my review here.  The third pile consists of everything else.  It's a pile consisting of varying degrees of mediocrity.  Space Knights definitely sits somewhere on the upper curve, but it remains mediocre.
Cameron did have a lot more to say, and you can read it on URBMN if you're inclined.  As usual, he doesn't pull any punches and (not surprizingly) Gene Fowler, one of the show's creators and former head honcho at Fatkat, chimes in for a response.
You can check out the rest of URBMN's reviews here:
Dunce Bucket and Angora Napkin
And our coverage of the pilots from OIAF 2009 here, and here.