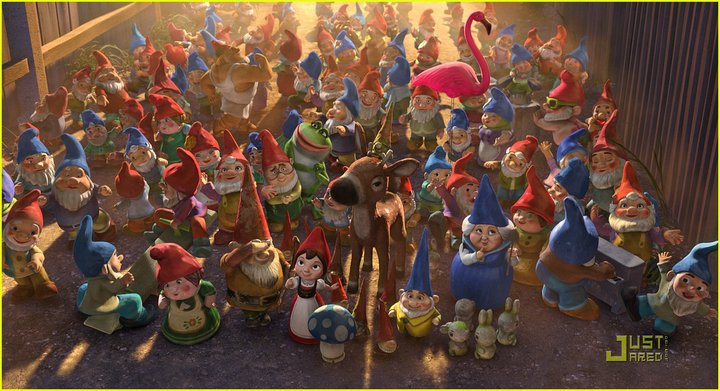 Tribute.ca has announced that a Guinness World Record attempt will be…attempted?…this February in Toronto. What for, pray tell? From the original article:
"…for the largest gathering of people dressed as garden gnomes on Family Day — Monday, February 21, 2011 in Toronto. The event will be held at AMC Theatre, Yonge and Dundas at 9:30 a.m. and an official judicator will be present. The first 400 people to arrive in costume will receive a free ticket to the family-friendly activities and the morning screening of Gnomeo & Juliet in 3D, which follows. "
Full disclosure: I worked on this film. I haven't seen the final cut but you should go see it, especially if you like gnomes. It's your dang patriotic duty if you work in animation in Toronto. Gotta give those new Starz Animation investors a reason to keep hiring.
AND – hopefully you'll all show up as the beauty pictured below. Just sayin. More Hi-res pics of the work from Starz Toronto can be found at Stitchkingdom.com