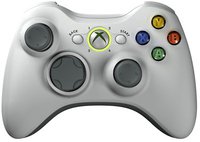 If you're in the Montreal area and interested in writing & storytelling for the gaming industry, you'll want to attend this on Wednesday, Jan. 19. It will be moderated by screenwriter Alex Epstein ('Naked Josh', 'Bon Cop, Bad Cop' and more). From his blog:

"Storytelling in the Game Industry: A Panel Discussion
January 19, at McGill (Leacock 232), from 7 to 9 pm.
• What is great video game storytelling? How is it different from great storytelling in film and TV?
• When does storytelling come into the process of game design? Who does it? How important is it?
• How do you break into the games industry as a story teller?
Our panelists (in alphabetical order)
Mary DeMarle is the lead writer for Eidos's new RPG, Deus Ex: Human Revolution. A former animation writer for Hanna-Barbera in Hollywood, DeMarle also created the story for Myst III and IV.
Richard Rouse III is the Narrative Director of an action/combat game at Ubisoft Montreal. He created, designed and wrote The Suffering action/horror video game franchise. Rouse has lectured about games on five continents. His Game Design: Theory & Practice is one of the most popular books on game development.
Nina L. Sund has spent the past two years writing lore and backstory for Secret World, an upcoming MMO. She began as a hardcore Anarchy Online player, moving into Funcom's story development team. Sund also wrote dialogue for Age of Conan, trying to recreate the narrative voice of Robert E. Howard.
Stephen Wark began as a board game enthusiast, but his skill as a technial writer brought him into the game industry. Now a game designer at Ludia, Wark creates game concepts, mechanics, scripts and concepts for a range of games from casual puzzles to online education RPGs.
If you're coming, please RSVP to our Facebook Event page. The panel is free but RSVPs are over capacity, so you'll want to be early."