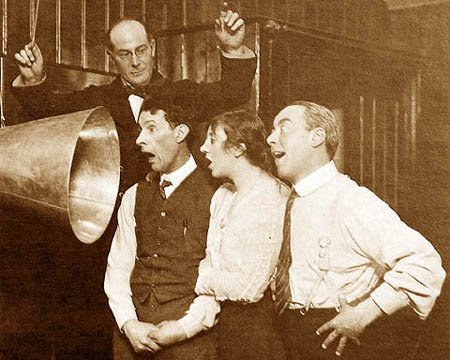 Veteran Canadian voice actor Christian Potenza is hosting a voice acting seminar for all who are interested & in the Greater Toronto Area, on January 22nd.
From his Facebook fanclub page:
Voice acting workshops are starting Jan 22nd. GO to the Facebook page – THE CHRISTIAN POTENZA ACADEMY OF AWESOME VOICE ACTING. Contact Kevin or myself on that page, leave us a message and we will get back to you ASAP. More updates will follow later! GET TOONED, BE TOONED, AND STAY TOONED
From The Academy of Awesome Voice Acting Page:

Location:
201 Weston Rd #207
Toronto, ON, M6N3P1
Detailed Info
Sat – Sun: 10:00 am – 12:00 pm
1:00 pm – 4:00 pm
Public Transit:
10 minute or less bus ride from Keele Station; Route 89 Weston stop at McCormack.

Contact Info:
Email: armouryjunction@gmail.com
Phone: 416-831-3865
If you can't make it and are interested, Christian's also been giving back to the community with his YouTube Channel where he doles out nuggets of how to get into his line of work, and even asks co-workers for advice, like in this vid where he asks Emily-Claire Barlow, the voice of 'Courtney' on the Total Drama Series for some advice: