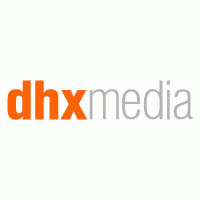 Good news for our Nova Scotia brethren, on the heels of the the provincial government's removal of the credit cap, DHX Media has announced plans to double its workforce from 75 to 150.
You can read the full story via thechronicleherald.ca.
DHX CEO, Michael Donovan credits the government's decision for the move: "The lifting of the cap makes it possible to substantially revitalize this studio."
This is the first in hopefully many announcements from Nova Scotia studios, as they attempt to rebuild an industry that was all but decimated by reinterpretation of existing tax credit legislation.  We've talked about it here before, but what's happened out there, this reversal, it's a huge, bold move.  The lifting of the residency requirement is massive, and if it becomes a permanent aspect of the legislation, Nova Scotia could become a producer's paradise.
Here's how the article describes the changes:
In December, the province removed the total production cap for the film industry tax credit, allowing producers to claim up to 50 per cent of eligible labour.
Previously, the film industry tax credit was based on either 50 per cent of the costs of eligible labour or 25 per cent of total production costs, whichever was less.
As well, the government removed a residency requirement. The old residency requirement meant that a person had to live in Nova Scotia on Dec. 31 of the year prior to the year of production. Now a person only has to live in Nova Scotia and pay taxes in Nova Scotia in the year of the project.
Congrats to DHX for taking the lead, and good luck to our pals on the east coast.
(thanks to Murray Bain for the link)