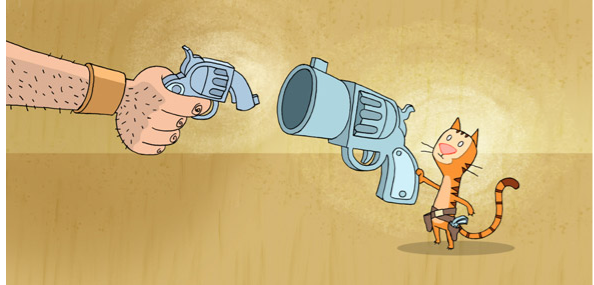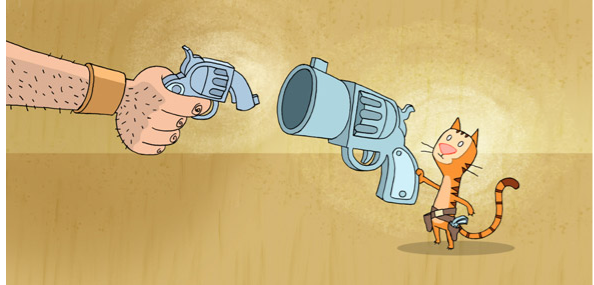 Cordell Barker took a break from making his latest film to desing & animate the opening for a CBC documentary 'Cat Crazed'  a doc that examines the world's unprecedented cat overpopulation crisis.
From the NFB blog, Cordell answers a fan question posted on the NFB Facebook page:
"Cat Crazed was a great opportunity for me.  It seems that I'm forever associated with cats – specifically animated cats.
For this project I had to create about 17 clips of cat animation as well as the opening and title sequences. In total it added up to about 3 ½ minutes (not sure of the actual count). As a result I had to keep it fairly simple. Perfect for me as that's all I can do. I'd rather spend time on the timing than slave on the drawings themselves.
The animation was created traditionally, starting with drawings on paper. My assistant, Chris Cormier, would do a bit of the animation, but mostly cleaned up my roughs into a finished line. The clean drawings were then scanned into the computer and coloured and composited in Animo (the animation program that was absorbed by Toonboom).  If I did this again I might have been inclined to do it in a paperless process using Toonboom, though I like how Animo is able to preserve the actual pencil line rather than recreate a pencil line by generating a vector line facsimile. The old pixel line vs vector line debate.
Did you follow that?
It may not look like it, but it was a mountain of work. But it was really a very nice project for me. The people at Bountiful were fantastic to work with and I got to animate cats again. What more do I need?"
It originally aired last night, but it's repeating tonight:
Friday January 7, 2011 at 10 pm ET/PT on CBC News Network