here's the poster: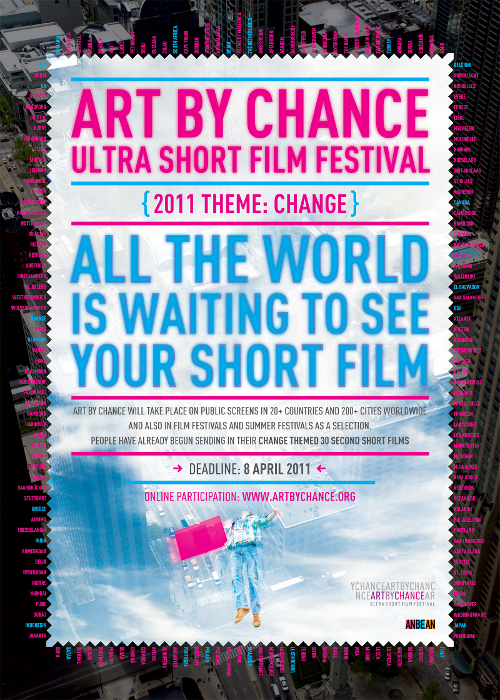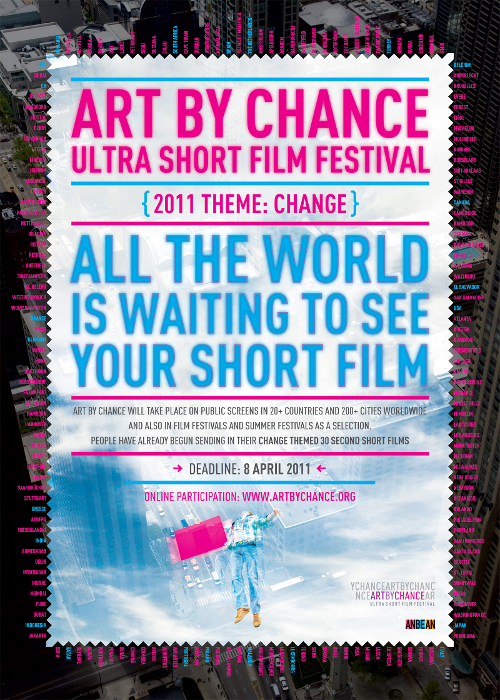 here's the promo film:

here's the description:
ART BY CHANCE proudly announces its 2011 theme: CHANGE
ART BY CHANCE is opens to films of all kinds; fiction, animation, documentary and video art with the exception of training and advertising films. We are calling enthusiastic and creative international filmmakers with 30 second long films on "Change".
Unexpectedly find films in non-theatrical venues in 20+ countries and 200+ cites around the world on 20.000+ digital screens located in public transport hubs as well as shopping centers, airports, public squares and university campuses.
ART BY CHANCE film also take place in other film festivals and summer festivals as a program rest of the year. Don't miss this opportunity!
Here's the link: artbychance.org
Here's the deadline: April 8th, 2011