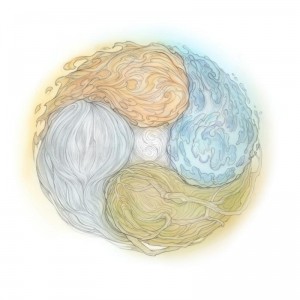 ELEMENTAL MAGIC WORKSHOP: An Organic Approach to Special Effects Animation.
The event,  featuring Disney veteran, special effects animation guru and author, JOSEPH GILLAND, will take place on Sunday, February 20th from 10 am to 5 pm at the NFB Mediatheque in Toronto.  The cost is only $15 for the full day.
Joseph will also be signing copies of his book, Elemental Magic: The Classical Art of Hand-Drawn Special Effects Animation, on Saturday, February 19th from 3 ­ 5 pm at The Labyrinth (386 Bloor Street West).
Here's the poster: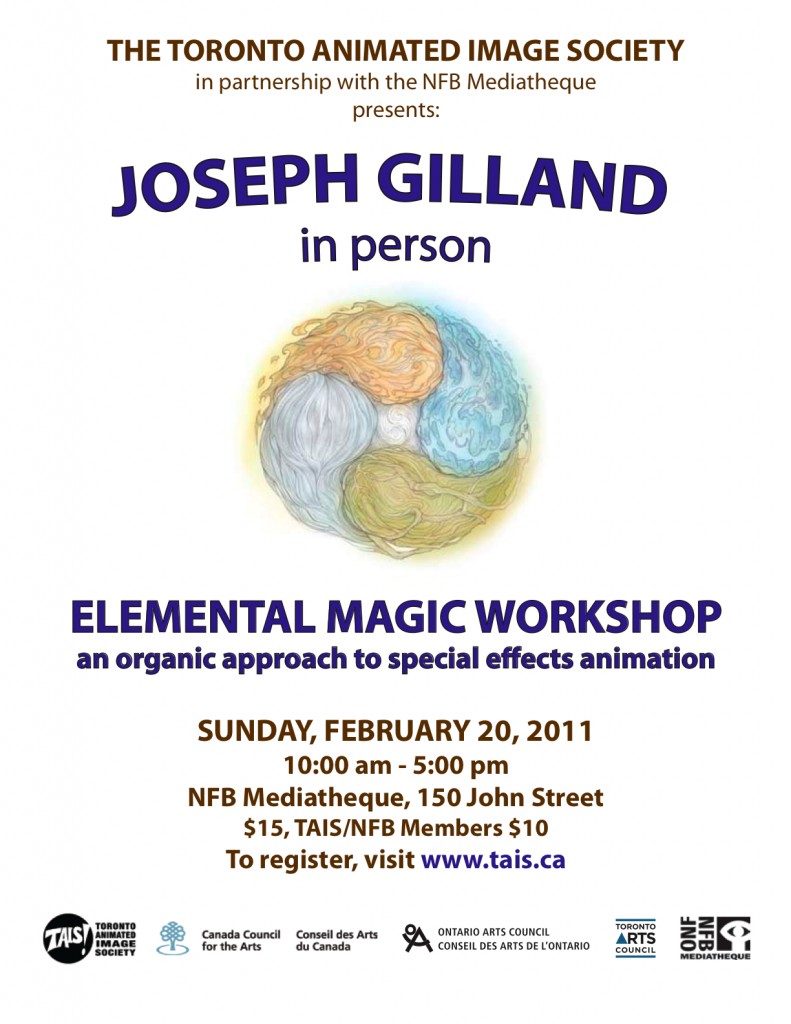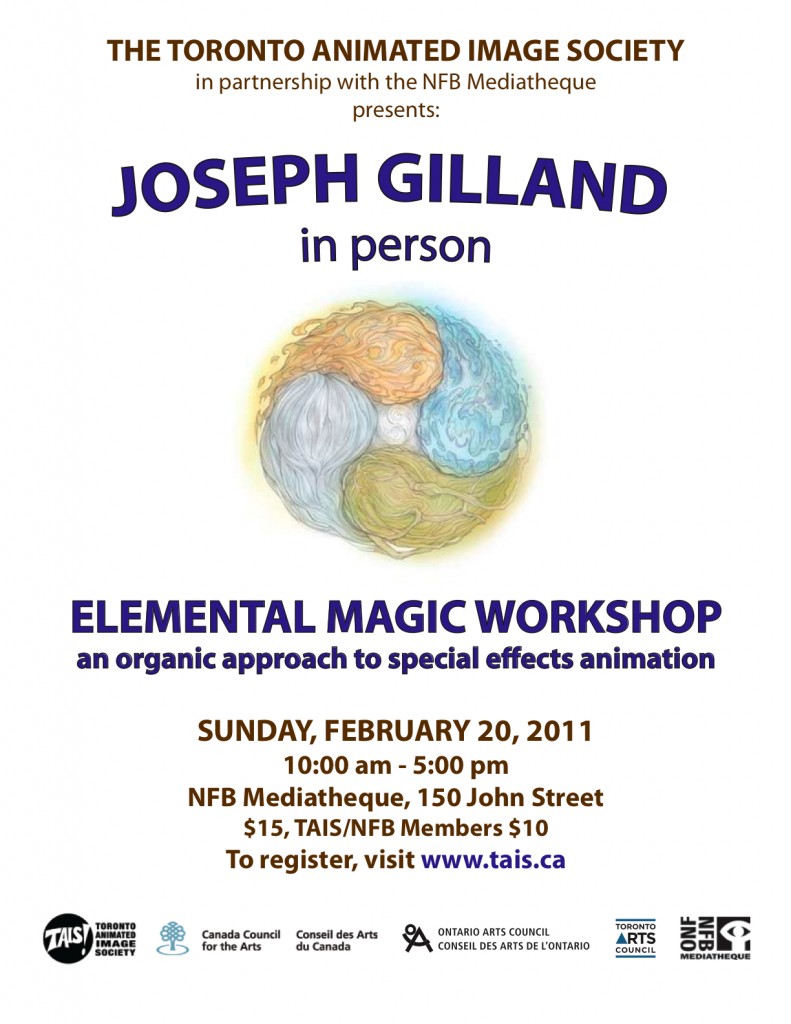 Joseph is awesome.  And 15 bucks is a deal.  Check it out.
m