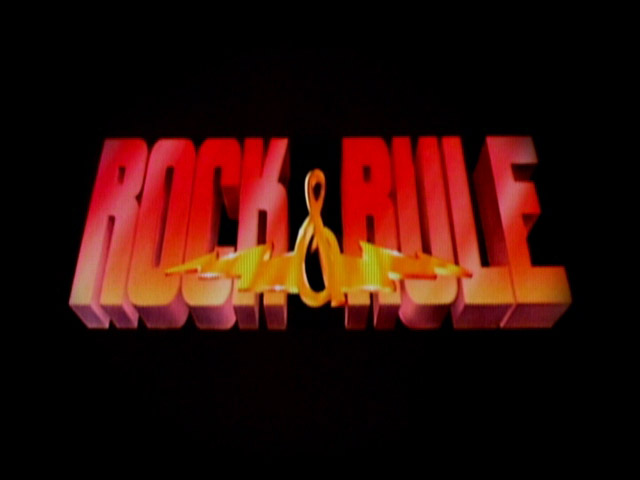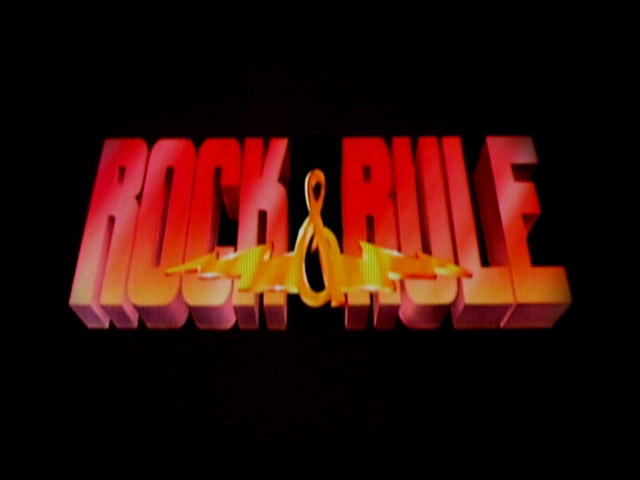 by Peter Roe (Guest Contributor)
On January 19, 2011, intrepid Nelvana animator, Barry Sanders, presented the first of (what is to become) a monthly event, at the Toronto home base of Corus Entertainment: an after-hours screening of a non-mainstream animated feature film.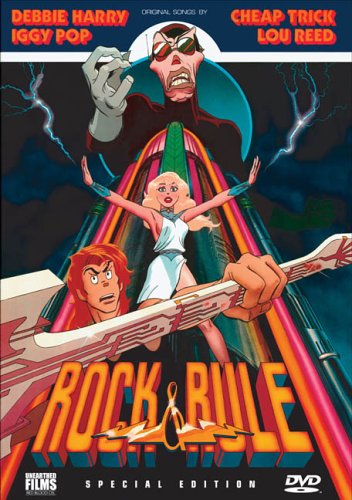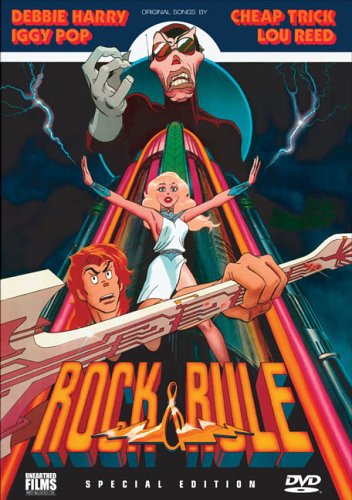 The obvious choice to kick-start this series was Nelvana's own attempt at breaking into the feature film industry, Rock & Rule (1983).
As an avid fan and author of an 'Art of' book showcasing this "cult" film, I was honoured to be asked to moderate a panel of former crew members, who graced the sparse – but appreciative – audience with their presence and held an informal Q&A session, following the film. Goaded and aided by a few R&R crew members still with Nelvana (who opted to remain among the audience), the guest panel consisted of animators Willy Ashworth, Scott Caple, Bill Speers and Charlie Bonifacio, camera operator Dave Altman, graphic artist Laura Shepherd, voice and music performer Melleny Melody and director Clive Smith.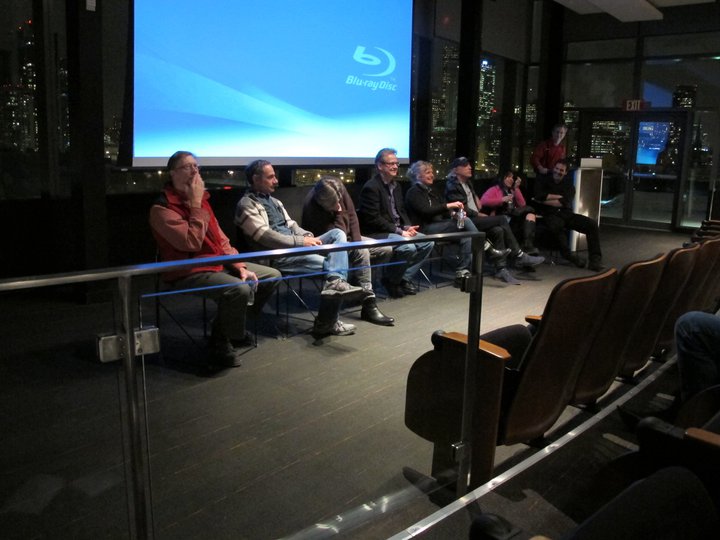 My job as a first-time moderator was very easy, as the memories and anecdotes shared by the guests flowed easily, many prompted by inquiries into the technical aspects of production. Once it was realized that the visual magic onscreen was created virtually by hand, light and camera, those audience members of the most recent generation seemed to have their interests piqued; there certainly wasn't a piece of handy effects software to utilize between 1979 and 1982!
The pace of the conversations and exchanges between crew and audience was very upbeat and enthusiastic, for the most part. There was a brief moment of sombre (when the recent passing of lead technical director Dennis Brown was broached) and another moment of surprise (when another – shall we say, extremely personal – anecdote was shared aloud). The camaraderie of the crew present that evening was palpable and genuine; these folks endured such a battle to get their first feature made, twenty-eight years ago, that hearing some of their revelations was like listening to war stories.
By the evening's close, everyone in attendance seemed tired, but happy. Many voiced their desire to reunite for a similar occasion, soon. I was told that I had a grin plastered on my face the whole time I was with the guest panel; I was obviously "over the moon" to be in the same room as the Canadian visionaries that could be present at this screening. Judging by the amount of laughter and the number of smiles exiting the room, I'm confident I wasn't the only one left feeling that way.
Peter Roe is a devout fan of all things Rock & Rule and indeed, the history of Nelvana Ltd. When he's not seeking a publisher for his long-suffering manuscript revealing The Art and Making of Rock & Rule, he's either at work at Nelvana, or investigating the paranormal.