showcase: Eggcellent – Martin Sokol, 2010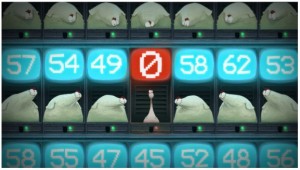 We posted about Martin Sokol's film for the TIFF 2010 Preview series, but I thought it was high time that we posted this little gem of a graduate film. Martin's a recent graduate of Sheridan College with a bright future ahead of him if he could just tell me more about this film – I bugged him for more info for months on end when we were working together at House of Cool in Toronto. He kept 'forgetting', but I think he's just shy.
At any rate – enjoy!