Last updated on March 9, 2011
Apparently, they're carding this year.
The ramp up to next fall's Ottawa International Animation Festival has begun.  As is our custom, the first order of business is for the animation community to squabble about the festival poster.  This year, festival organizers have given us a whole new level of bickering, by offering up TWO versions of the poster: one kid-friendly version, and another, more adult version.  Here they are, along with some background provided through the OIAF website.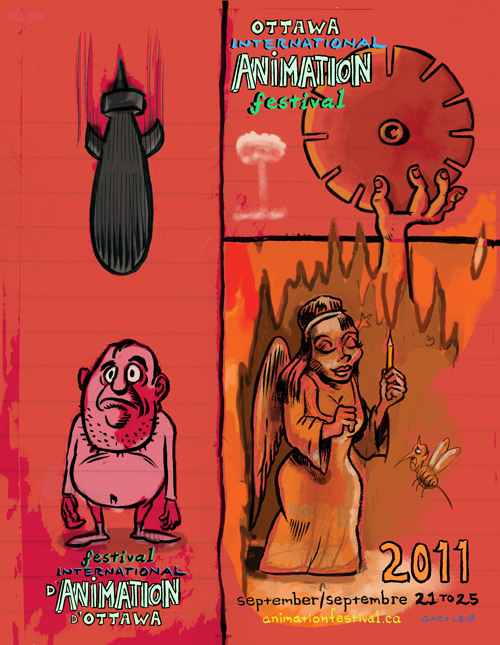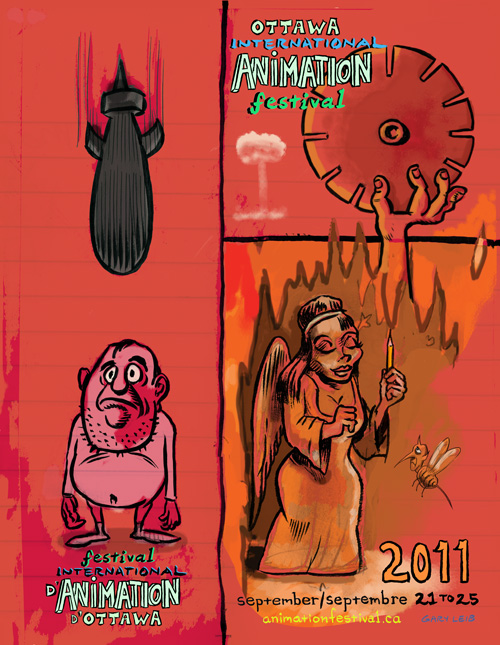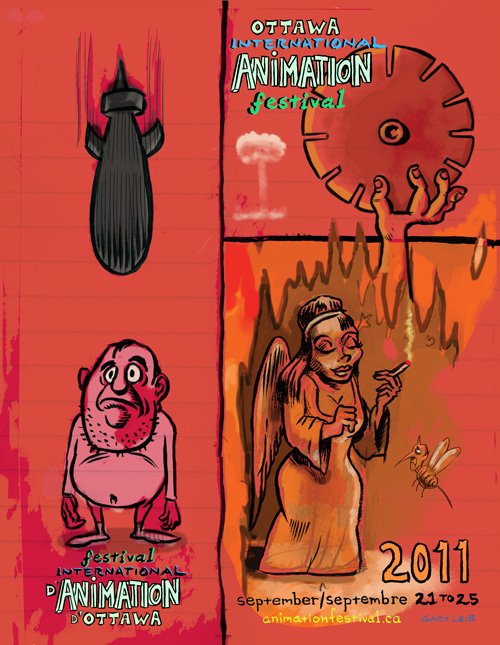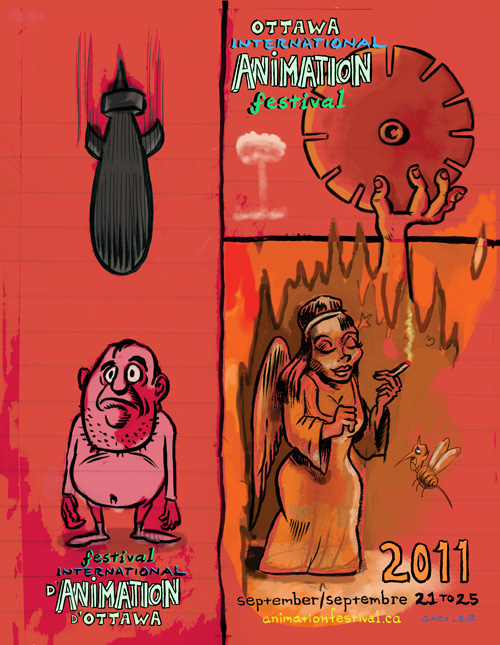 Each year, the Ottawa International Animation Festival commissions an artist to create original artwork for celebration and promotion on an international scale.
The 2011 Festival Poster was designed by renowned illustrator and animator Gary Leib.
Gary has won wide praise for his work as an animator and cartoonist, including a 1994 Harvey nomination for his comic book Idiotland. His illustrations and cartoons have appeared in The New Yorker, Musician Magazine, The New York Observer, Raw, Blab and as weekly features in The New York Press for many years.  He is a graduate of the Rhode Island School of Design and has taught in the graduate computer animation program at the School of Visual Arts in Manhattan.
Gary has been generous enough to create two variations of this year's festival poster: the family-friendly version you see here, and a grown-up version which you can check out on the OIAF website here.
The grown-up poster will be available to purchase at the Aniboutique at this year's Festival.  Be warned: if you look under 25, we will ask for ID!
There you go kids! Have at it.