It's that time of year, the various animation schools are preparing to show off their grads.  I posted the Algonquin open house details, now it's Capilano University's turn.
Here's the poster: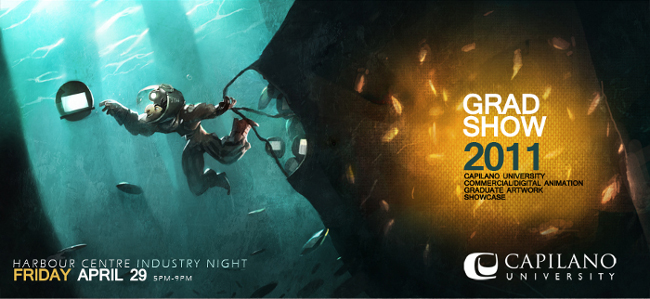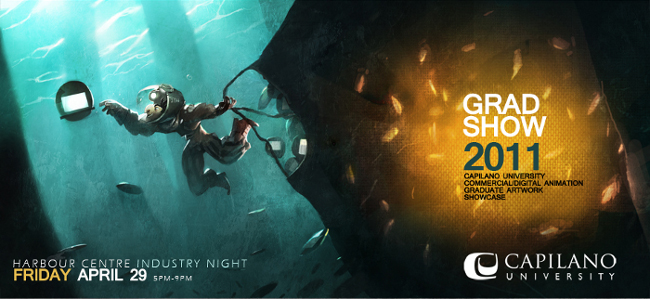 And here's a link to their site.
I've always been impressed by the portfolios I've seen from these guys.  I don't know the program myself, but there seems to be some kind of emphasis on overall artistry that works its way into the curriculum.  Some of these students seem to still get their hands dirty painting and trying new things.
If anybody on the west coast manages to get to the event, I'd love to hear about it.
m