Last updated on May 31, 2011
UPDATE: This event is cancelled.  John Lasseter has had to decline his appearance for personal reasons.  TIFF is refunding tickets.
This just in, TIFF is presenting, as part of their "In Conversation With…" series, an evening with Pixar's John Lasseter.  Here's the description:
Join us for a unique evening with Chief Creative Officer for Pixar and Walt Disney Animation, John Lasseter, the driving force behind groundbreaking animated films including the "Toy Story" series, "Cars", and the soon-to-be released "Cars 2". As part of TIFF's In Conversation With… series, Lasseter will join TIFF's Jesse Wente, Head of Film Programmes, on June 7, 2011 to discuss his career, highlighted through clips of his films, and answer questions from the audience. "Not only are the impact and legacy of John's films undeniable, but he has arguably one of the coolest jobs – changed to the coolest job in the world! As he gears up for the release of "Cars 2", to having him on stage personally sharing his insights, experiences and knowledge with TIFF audiences is truly an incredible opportunity," – Jesse Wente. John Lasseter is a two-time Academy Award®-winning director and creatively oversees all films and associated projects from Walt Disney and Pixar Animation Studios. Lasseter made his feature directorial debut in 1995 with "Toy Story," the first-ever feature-length computer-animated film and, since then, has gone on to direct "A Bug's Life," "Toy Story 2" and "Cars."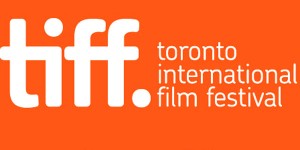 In Conversation With…an initiative of TIFF, is presented in association with the Brian Linehan Endowment Fund to honour one of Canada's great journalists and on-air interviewers.