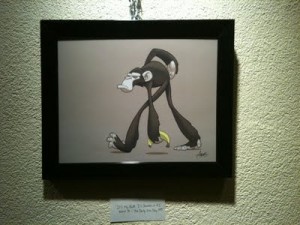 Got word of an event this weekend for a good cause:
The art of Survival – A Fundraiser for Cancer relief
This Saturday May 14th from 1pm-4pm at the Swansea Town Hall in Toronto Craig Schriver and Keith Fukumoto will be co-hosting an art show called "The Art of Survival" with over 40 pieces of artwork that have been generously donated by artists across Canada and the States. There will be good art, good snacks, and good music. This is a FREE art show open to the public!  All art show voluntary donations and proceeds (except some shipping) from artwork sales will be donated to the Canadian Cancer Society. For more details on our event, check out our website!
I love when members of our community get motivated to work together
and
do some good.  Here's a list of those who've donated art so far:
Students of Holland College, PEI
I had a quick chat with Keith Fukumoto about it the other day, he was happy to give us some background on the event, including it's inspiration:

KF: my friend Craig Schriver has a wife who was diagnosed with a rare form of cancer recently, and so… in honour of his wife Chantelle, we have organized an art show and have over 40 pieces of artwork from across Canada and the States.
We're all animators.
It's all been donated to us.  After the event this Saturday, all the artwork will be on ebay and auctioned off, and all proceeds will go to the Canadian Cancer Society.
MV: Great job Keith.  You just hit up friends to get the art?
KF:
Yeah, basically. People weve worked with in the past.  Some people.. like one from Kentucky i think it was.. contacted us on the website. There's also a high profile anime artist from Deviant Art who lives in California who sent us something. So art came in from all over the place. It turned out great.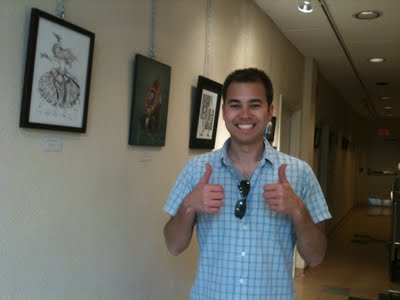 So if you're in Toronto this weekend, check out the artwork and show your support.