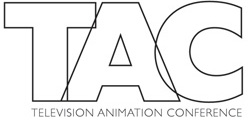 TWO TOP IDEAS WIN THE CHANCE TO PITCH THEIR PROJECT TO BROADCASTERS AND INDUSTRY LEADERS
OTTAWA, Ontario – The Ottawa International Animation Festival's industry event TAC is now accepting proposals for its 2011 PITCH THIS! Program, presented by 9 STORY ENTERTAINMENT.  This year's event will be held at the Fairmont Château Laurier on September 21 and 22, the first two days of the Festival.
"Nothing beats pitching to industry execs in front of hundreds of people to bring the potential of your project quickly into focus! For us it was the confidence boost we needed to go after the opportunities that arose from attending TAC." – WARREN BROWN, PRODUCER OF BIGBOX SINGSONG (PITCH THIS! 2009)
Pitch THIS! gives two producers the opportunity to steal everybody's attention by revealing their new project to everyone in the TAC audience, which includes over 350 potential buyers, financiers, partners and industry leaders. Two of the most promising ideas will be selected by the TAC committee for a chance to WOW the conference's panel of broadcasters and industry leaders for 10 minutes. Both producers and audience members alike will receive valuable feedback from a panel of broadcasters.
Do you have what it takes? TAC will be accepting proposals by email (TAC@ANIMATIONFESTIVAL.CA) or snail mail until MONDAY, AUGUST 1ST, 2011.  (Note: TAC will accept no more than 2 submissions per production company.  Selected proposals will receive one complimentary TAC Pass.)
Here are the proposal requirements:
Project synopsis, including target audience, technique, format, rough budget, (1-2 pages)
One episode synopsis
Bios of key executives
Short paragraph indicating your current stage of development and any additional information (i.e. interactive components, merchandise, etc.)
Concept art (2 or 3 images)
More information on TAC 2011 can be found by visiting our website at: www.animationfestival.ca
ABOUT TAC
TAC (Television Animation Conference) is a specialized industry forum designed for professionals in animation content creation, development, production, distribution and marketing. TAC brings together key players in North America and international markets and provides a forum for active networking, practical information exchange, and trade in a comfortable and intimate environment. Since its inception in 2004, the conference has consistently been full to capacity each year with producers, broadcasters & other industry leaders. TAC 2011 will be held September 21 – 22 in Ottawa.
ABOUT 9 STORY ENTERTAINMENT
Founded in 2001 by industry veterans Vince Commisso and Steven Jarosz, 9 STORY ENTERTAINMENT has enjoyed tremendous success in its short history. In 2004, PEEP AND THE BIG WIDE WORLD, won an Emmy® Award, a Gemini Award and a Youth Media Alliance Award. Subsequently, 9 Story has garnered numerous Emmy® and Gemini nominations, winning again in 2007 for SKYLAND. The studio now has 100+ full-time creative and production staff and has produced more than 400 HALF HOURS of programming.
9 STORY ENTERPRISES, the distribution arm of the company,was founded in 2006 to sell its proprietary programs internationally. Headed up by international distribution expert Natalie Osborne, it currently has a catalogue of approximately 300 HALF HOURS of quality children's and family content.
Liliana Vogt, VP Development and Jill Fraser, VP Business Affairs round out this seasoned team of executives and together they have taken 9 Story beyond the traditional role of an animation studio.